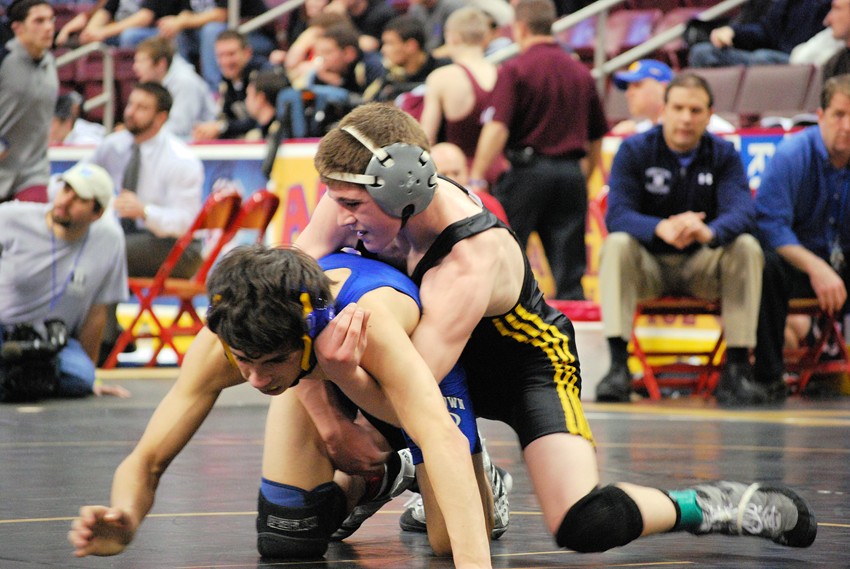 Dom Forys Notches Big Win At Pitt
Early in his collegiate wrestling career, Pitt Panthers freshman Dom Forys has already made quite an impact on the mat.  The former North Allegheny standout notched his first career win over a nationally ranked opponent, defeating Ebinsburg's No. 18 Kory Miles at 125 pounds by a 3-0 decision. The victory for Forys was part of a 25-13 triumph for the Panthers over 10th-ranked Ebinsburg on Thursday, November 6.
Forys finished his career at North Allegheny last winter with 151 career wins, the most in program history.
The 2014-2015 North Allegheny wrestling team will take the mat on November 25 for a scrimmage against Grove City and Seneca Valley.  The Tigers will compete in their first tournament of the year on December 5-6 at the Eastern Area Tournament.