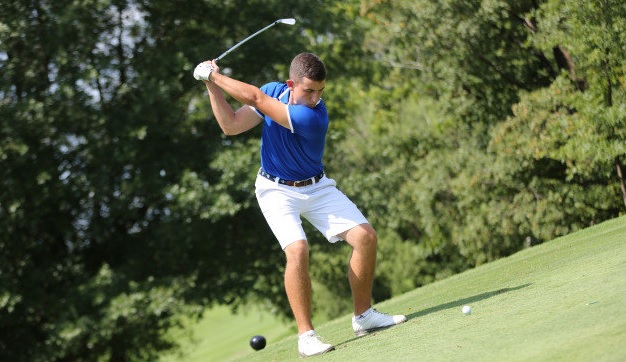 Former NA Golfer Named Seton Hall Athlete of the Week
Former North Allegheny golfer, and current Seton Hall sophomore, Kevin O'Brien, has been named SHUpirates.com Athlete of the Week after leading the Seton Hall men's golf team to its first tournament title since 2012.
O'Brien shot a 5-under-par, 66, in Sunday's final round to lead the Seton Hall men's golf team to the championship of the Navy Fall Classic. It's the team's first title since winning the Manor Intercollegiate on April 14, 2012. O'Brien's 66 ties him for the third-lowest par-71 single-round score in Seton Hall history. He finished tied for third among 56 individual golfers with a 4-under-par, 72-66-138. His 4-under-par ties him for the seventh-most strokes under par for a tournament in Seton Hall history and his 138 matches the best par-71 tournament score ever for a Pirate.
Collectively, Seton Hall fired a 1-over-par, 285, in round two, to edge Delaware by one stroke for the team championship. The Pirates finished the event at 1-over-par with a 284-285-569.
O'Brien, who started in five tournaments as a freshman, has upped his game so far as a sophomore. After posting an 80.21 scoring average last year, he has a team-best 73.00 through two tournaments in 2014. His 66 in Sunday's round is a career low, as is his 4-under for a tournament. This third place tie was also his first-ever top-10 finish.
(Story and photo courtesy of Seton Hall University)