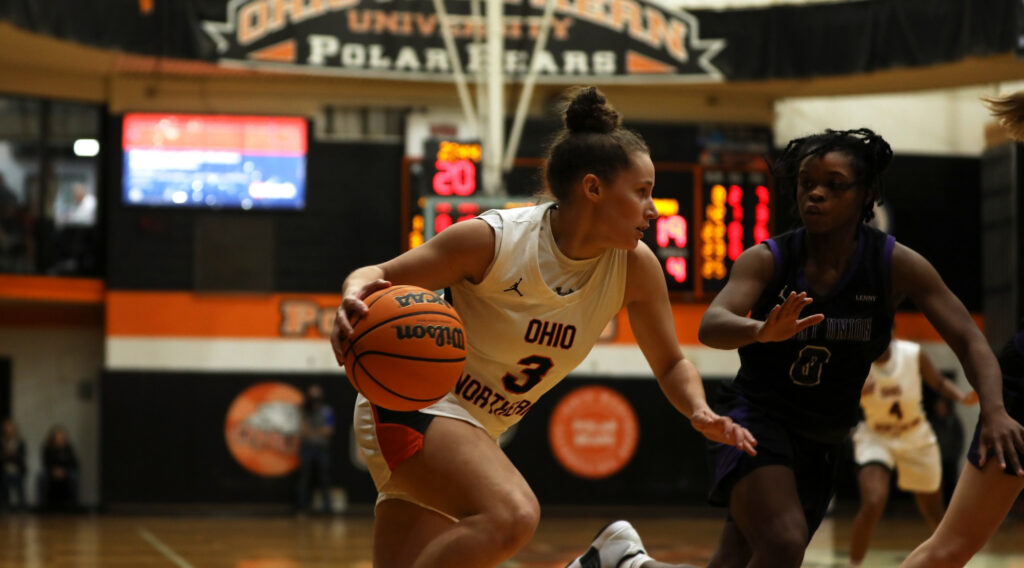 Former Tiger Brynn Serbin named To D-III All-America Team
Ohio Northern senior Brynn Serbin (Pittsburgh, Pa./North Allegheny) was named to the 2023 Women's Basketball Coaches Association NCAA Division III Coaches' All-America team, the WBCA announced on Thursday.
The 10-member All-America team is selected by a committee of WBCA member coaches from Division III.
"We congratulate the members of the 2023 WBCA NCAA Division III Coaches' All-America team," WBCA Executive Director Danielle Donehew said. "These young women have worked to elevate their teams and themselves to an elite level of competition. Through their exceptional talents on the basketball court, they have also lifted the women's game."
Serbin was also recently named the 2023 D3hoops.com Region 7 Player of the Year as a member of the All-Region First Team, putting her in contention for All-American honors from D3hoops.com.
With Serbin leading the charge, the Polar Bears finished with a record of 25-5 this season, including a 15-3 mark in Ohio Athletic Conference play. Northern won both the OAC Regular Season championship and OAC Tournament title en route to earning the 10th NCAA Tournament bid in program history.
Ranked No. 16 nationally, the Polar Bears hosted first- and second-round games in the NCAA Tournament, defeating No. 25 Berea (Ky.) and Wisconsin-Oshkosh before falling at No. 2 Transylvania (Ky.) in the Sweet 16.
Serbin averaging 14.3 points, 6.4 rebounds, 4.5 assists and 2.7 steals per game in 2022-23. She ranked second in the Ohio Athletic Conference in scoring average and led the conference with 134 assists and 81 steals, both of which are program records for a single season. Her 429 points in 2022-23 rank fifth all-time at ONU for a single season.
The 2019-20 OAC Freshman of the Year is now a four-time All-OAC selection after earning a spot on the First Team this season as the conference's Player of the Year and Defensive Player of the Year.
A three-time OAC Player of the Week this season, Serbin was also named the OAC Tournament MVP after averaging 15 points, 8.0 rebounds, 5.0 assists and 2.0 steals per game in wins over Otterbein and Marietta.
Serbin is ONU's all-time leader in career steals with 223 and ranks third in program history with 295 career assists. She ranks fifth all-time with 132 made 3-pointers in her career and has 913 career points, which is 13 shy of breaking into the top 20 on the program's all-time list in that category.
(Photo and press release courtesy of Ohio Northern University).