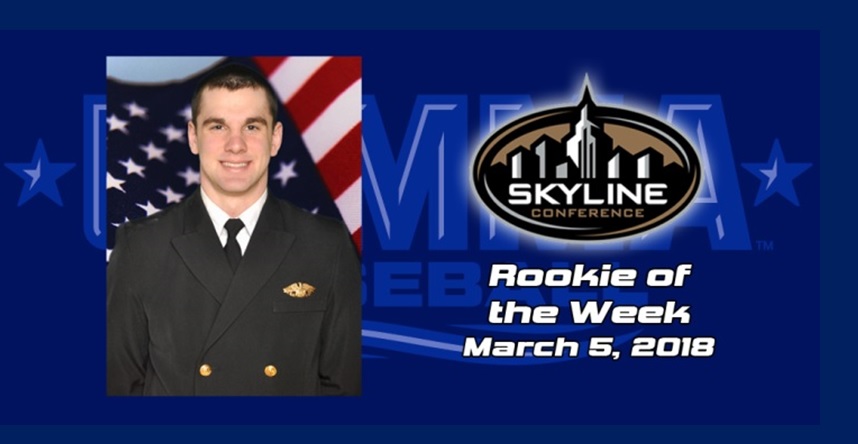 Former Tiger Named Skyline Conference Rookie of the Week
Former North Allegheny baseball player, Alex Mesaros, has been named Rookie of the Week in the NCAA Division III Skyline Conference for the week of ending March 4. Mesaros is a freshman for the United States Merchant Marine Academy and received the honor following a tremendous performance in the season-opening doubleheader against Rivier.
Mesaros had a great first day in his collegiate debut for the Mariners on Sunday. The rookie led all players in runs scored in both games, scoring four times in the opener and three more times in the second game. He also added an RBI on a sacrifice fly in the first game. The leadoff hitter boasted a 1.250 slugging percentage with one double and one triple and a .667 on-base percentage to go along with two stolen bases in the first game.
For the complete release from the Skyline Conference, click here.