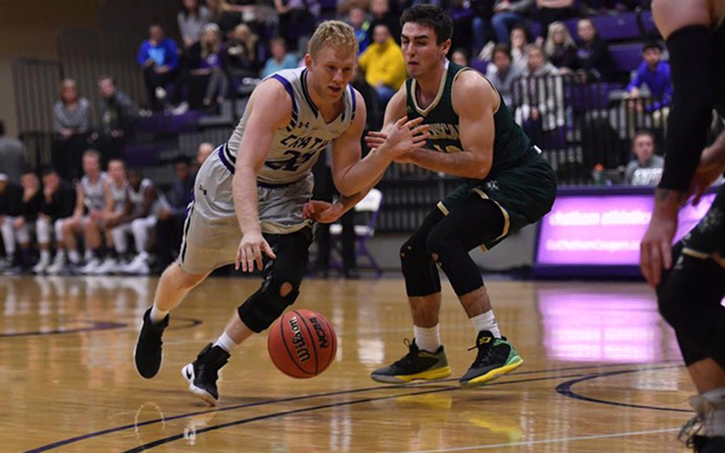 Former Tiger, Will Sandherr, Named Chatham University Athlete of the Week
Chatham University junior guard, and former North Allegheny basketball player, Will Sandherr was named the Cougars Male Athlete of the Week (1/15/18). Sandherr averaged 10.5 points per game off the bench, including a team-high 16 points against Geneva on Wednesday, going 6 of 12 from the field while adding six rebounds. For the week, Sandherr went 5 of 5 from the charity stripe.
As a senior at North Allegheny, Sandherr was a member of a Tigers team that reached the WPIAL finals and the PIAA second round in 2015. Sandherr averaged 12.3 points per game during his final year with the Tigers and poured in 49 of 142 shots from beyond the arc, hitting at a 35-percent clip. In the WPIAL championship game against Chartiers Valley, Sandherr netted 18 points and collected seven rebounds.