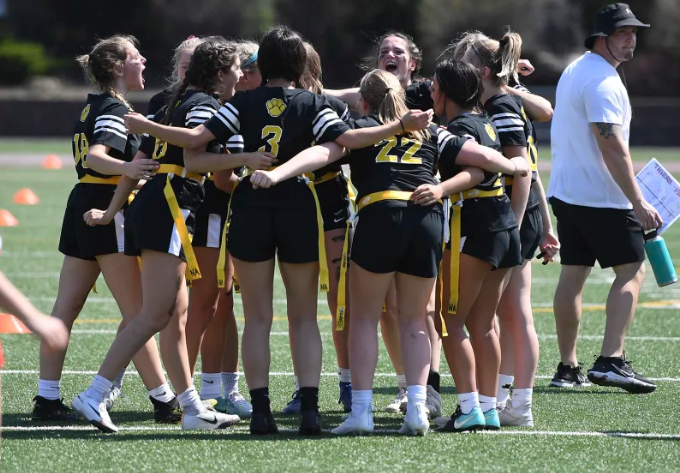 Girls Flag Football Program Kicks Off
(Photo and press release courtesy of the Pittsburgh Steelers).
The Steelers officially kicked off a girls flag football pilot program last weekend.
The program, which is for high school girls in grades 9-12, aims to encourage high schools to sanction girls flag football. Last weekend's schedule of games was the first of five "game days" this spring, with participating schools Ambridge, Ellis School, Moon, North Allegheny, Shaler and West Allegheny competing against one another.
You can check out coverage of Sunday's games on the Steelers official youth football handle: @SteelersYouthFB on Twitter and Instagram. You can also follow along with #FemalesInFlag.
The spring schedule culminates with a Championship Tournament at Heinz Field on Sunday, May 22. The Steelers provided flag belts, footballs, and other support to help launch the program, with uniforms provided by Nike. Pittsburgh Flag Football League also provided support.
For more on the Girls Flag Football effort courtesy of Steelers.com, click here.