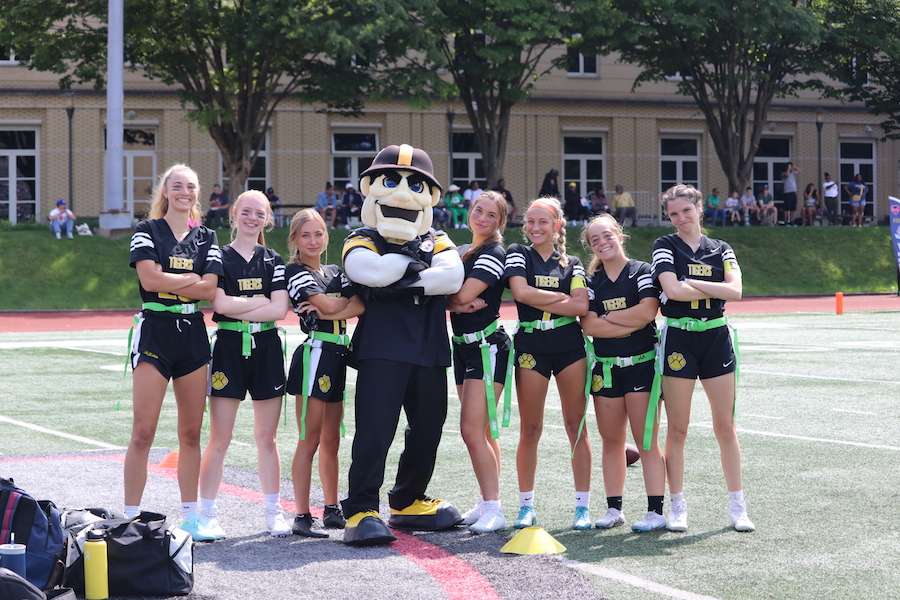 Girls Flag Football Season Recap: Tigers Take 2nd Place
The North Allegheny girls' varsity flag football team won second place in the top division of the Pittsburgh Flag Football WPIAL Championship this past May.
The girls finished the season with an impressive 6-1 Record in the Northern Division, losing only to Shaler (the 2022 Champs).
The Tigers finished the regular season only allowing 32 total points in seven games.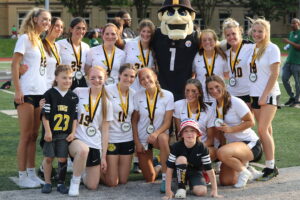 During the championship game, the Tigers played Moon Township, who also had an impressive record in the Western Division.  Even though NA played a tough game, they lost in the Championship Game on May 21 at Carnegie Mellon.
The team was led by junior quarterback Kyra Schmidt who helped the Tigers offense to an impressive 117 points in the regular season.  Schmidt had an innate ability to move in the pocket under pressure and extend many plays for the Tigers.  Junior running back Ally Ruiz led the team in yards and touchdowns this season.  Ruiz finished with an impressive nine TD's this season, a few she picked off while playing safety on defense.  Junior Shauna Maenza was a clutch wide receiver, picking up long yardage and often scoring in the Red Zone.  Maenza was clutch in the Red Zone, helping the team with big plays.
Juniors Maddie Hartung, Rylee Johnson and Natalie Rak were steadfast on defense.  The trio helped lead the defensive attack by rushing the QB, snagging flags and picking off the ball.  The girls fed off each other, read defenses really well and started to strategically understand the game.  The team also had key players such as junior Addy Celender who contributed on both offense and defense and also took snaps at quarterback.  Celender became a utility player for our team, she was a quick study and played many roles for our team.  Juniors Mia Valentine and Ella Roberston, while playing Varsity sports during the Girls Flag Football season, also provided valuable minutes on the football field.