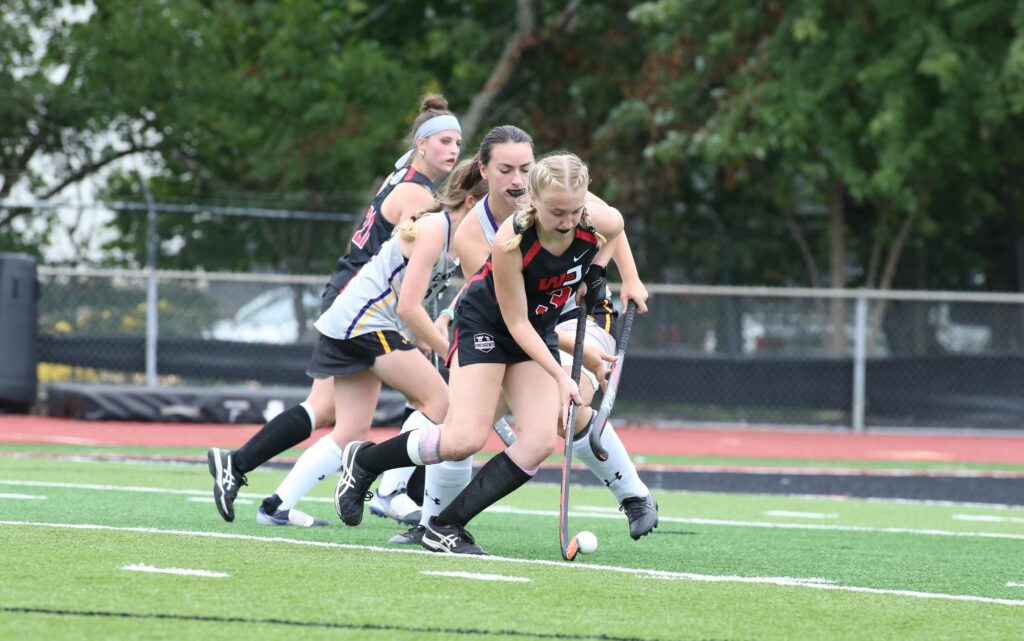 Hailey Wachowiak Named First Team All-Empire 8 Conference
Former North Allegheny field hockey standout, and Washington & Jefferson College junior forward Hailey Wachowiak earned First Team All-Empire 8 honors on Monday for the first time in her career.
Wachowiak earned two E8 Offensive Player of the Week honors in 2022. She ranked third in goals (16) and tied for the second most points (39) among conference players this season. She had five multi-goal games including a four-score effort at Russell Sage on Oct. 2. This is Wachowiak's second All-E8 honor as she earned Second Team recognition in 2021. Wachowiak will enter next fall with 26 goals and 60 points in her two-year career.
Wachowiak helped W&J to a 5-4 mark in the Empire 8 Conference this season.
(Photo and press release courtesy of W&J College Athletics).