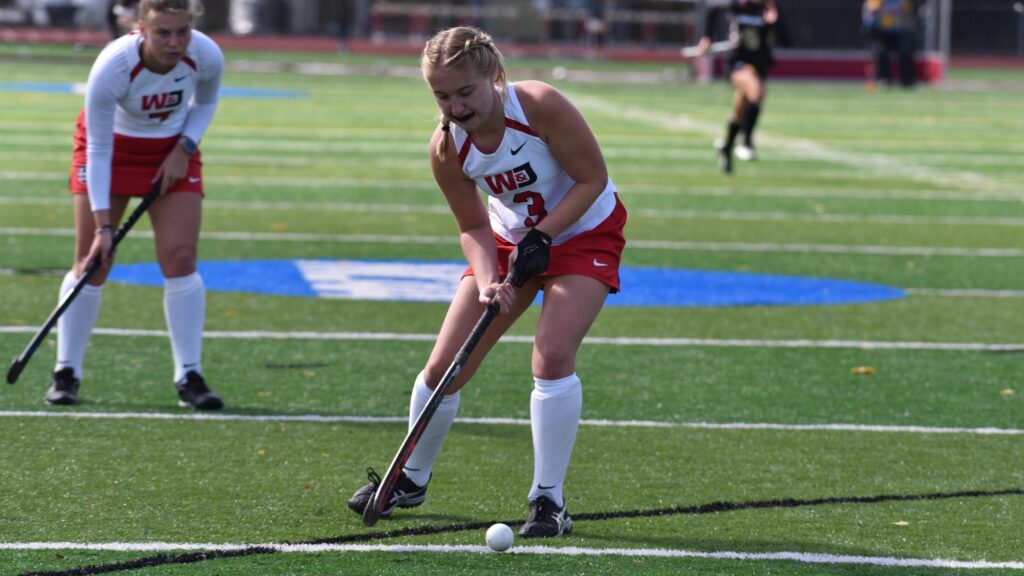 Hailey Wachowiak Named First-Team All-NCAC
Former North Allegheny field hockey standout and Washington & Jefferson College senior forward, Hailey Wachowiak, was named to the 2023 All-North Coast Athletic Conference Team on Monday.
The All-NCAC Teams and award winners were determined based on a vote on the conference's 11 head coaches.
Following the conclusion of the regular season, Wachowiak ranked second in goals (14) and second in points (32) in the NCAC. Wachowiak posted team highs in goals, points and shots this season en route to the First Team recognition.
Wachowiak earned all-conference honors in each of her three seasons for the Red and Black. This marks her second First Team honor, as she received that status from the Empire 8 following her junior season. Wachowiak finishes her career fifth in program history with 40 goals and fifth in program history with 92 points.
W&J finished 4-6 in its first season in the NCAC. The Presidents posted a 6-10 overall record.
(Press release and photo courtesy of W&J College Athletics).