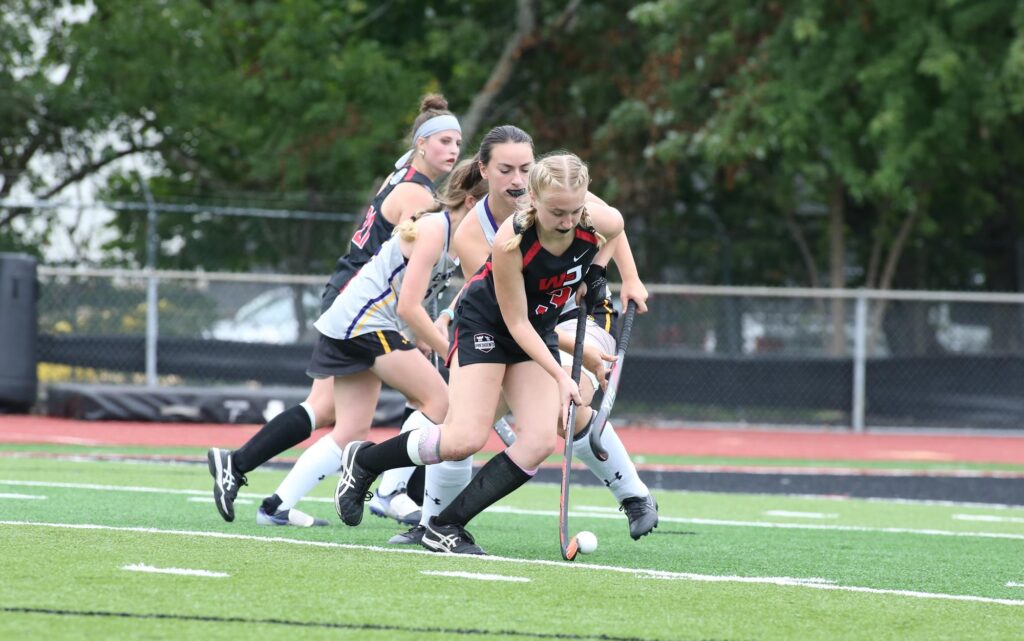 Hailey Wachowiak Named NCAC Player of the Week
CLEVELAND, Ohio — Washington & Jefferson College senior Hailey Wachowiak (Wexford, PA/North Allegheny) picked up North Coast Athletic Conference (NCAC) Field Hockey Player of the Week honors, the conference announced Monday afternoon.
Wachowiak tallied nine points last week as the Presidents opened up NCAC play. Wachowiak netted her fourth career hat trick in a tough 4-3 overtime loss to Allegheny. The senior then added a goal and an assist in W&J's 4-0 win over Oberlin. Her 32 goals now ranks fifth all time on all the W&J all-time goal list.
This is the fourth Player of the Week honor during Wachowiak's career.
(Photo and press release courtesy of W&J College Athletics).