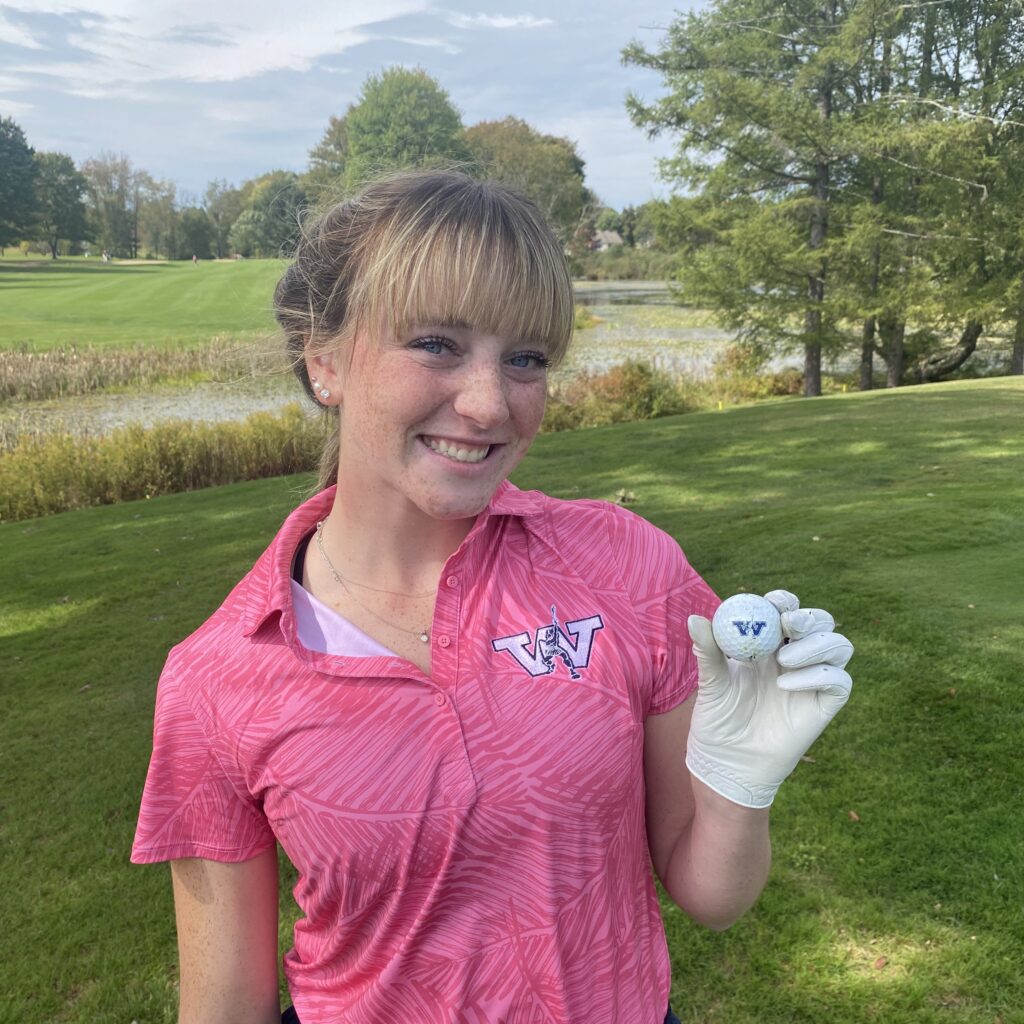 Hole-In-One For Katie Rose Rankin At Grove City Invitational
Former North Allegheny golfing standout and Westminster College freshman, Katie Rose Rankin, helped the Titans to a first-place finish at the Grove City Invitational on Thursday.
Westminster posted a team score of 334 at the eight-team invitational, which was hosted by the Grove City Country Club.
Rankin earned medalist honors after firing a 78. She highlighted the round with a hole-in-one on No. 5 (151 yds.) using a nine iron.
(Photo and press release courtesy Westminster College Athletics).