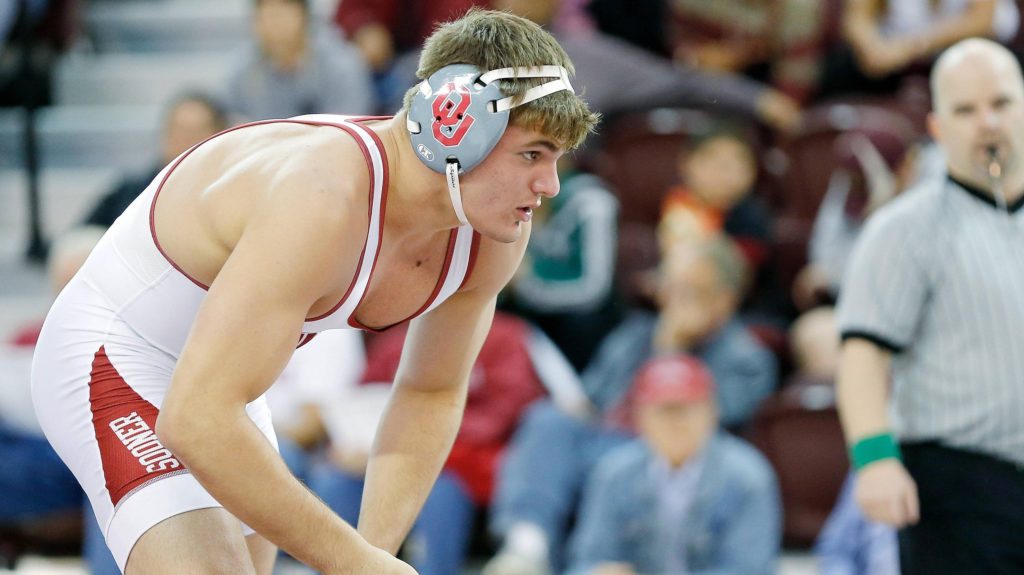 Jake Woodley Returning Home For NCAA Championships
The 2019 NCAA Division I Wrestling Championships will be held in Pittsburgh on March 21-23 and former North Allegheny standout Jake Woodley will make his return for the national event. Woodley, a redshirt freshman at Oklahoma University, recently took third place at the Big 12 championship in the 197-pound weight class. By earning a bronze medal, Woodley qualifies for the NCAA Championship in his home town.
At the Big 12 championship, Woodley defeated West Virginia's Noah Adams 8-3 in his consolation semifinal match. The redshirt freshman took third place with a 3-2 win against Fresno State's Josh Hokit. Woodley used a takedown for a 2-0 start in the first before Adams escaped to cut his lead to 2-1. Woodley started the second on bottom and escaped to take a 3-1 lead in to the final period. Hokit escaped again, but Woodley rode him out to win the bout and record a podium finish in his first Big 12 Championship appearance.
(Information and photo courtesy of Oklahoma University athletics.)