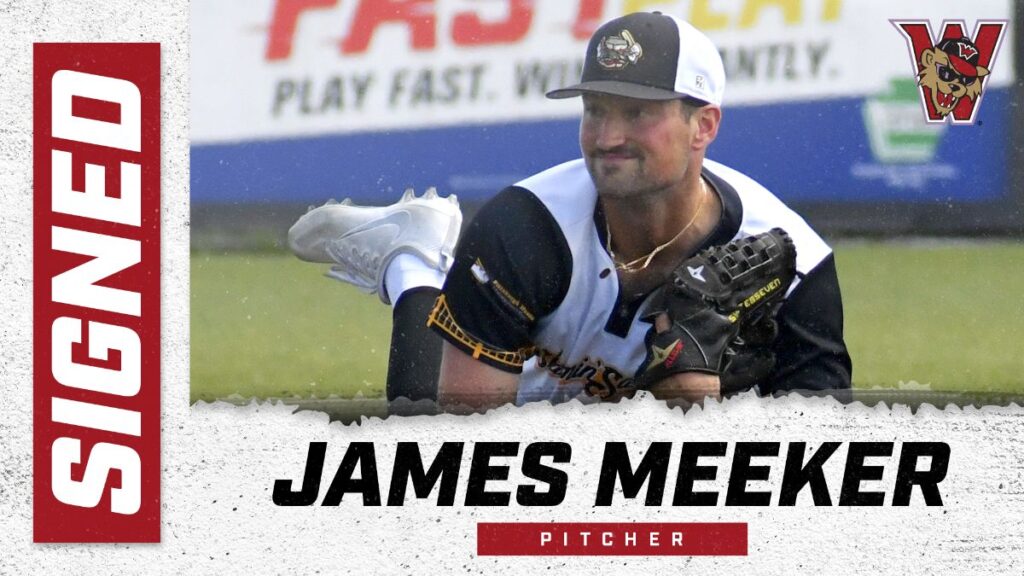 James Meeker Signs With Milwaukee Brewers Organization
Former North Allegheny multi-sport athlete, James Meeker, has signed a minor league contract with the Milwaukee Brewers organization. Meeker has spent the last four seasons playing with the Washington Wild Things in the independent Frontier League.
Meeker leaves the Wild Things after an extraordinary start to the 2021 season. In 30 games, Meeker had worked 31.2 innings without giving up a run, had given up only 17 hits and walked 10 while fanning 43 batters. The 31.2 scoreless innings this season added to 2.1 innings to end 2019 scoreless, giving Meeker the franchise record for consecutive scoreless innings pitched.
Meeker touted a highly-successful baseball and basketball career at North Allegheny High School, where he became the first freshman pitcher to pitch in a varsity game in program history, threw the school's first perfect game as a senior and helped the team to a WPIAL baseball championship the same season. When he wasn't on the mound, Meeker was a slick-fielding third baseman. He was also a valuable three-point shooting guard for the North Allegheny boys' basketball team. As a senior on the hardwood, Meeker led the Tigers to a 22-5 season and an appearance in the WPIAL semifinals and the PIAA playoffs. Meeker paced NA in 3-point shooting percentage, hitting at a 40-percent clip (44 for 111).
Entering the college ranks, Meeker played at Akron with current Pittsburgh Pirates' pitcher JT Brubaker before the school folded the baseball program. Meeker transferred to Delaware, where he finished his collegiate career with three seasons with the Blue Hens. As a senior, he was 4-2 with a 3.23 ERA in 26 games (1 start).
He then came to the Wild Things, where he pitched in 19 regular-season games on the team's journey to the Frontier League playoffs and championship series appearance in 2018. That year, he posted a 3.94 ERA in 19 games across 29.2 innings of work. In 2019, Meeker pitched in 40 games and in 54 innings punched out 57 and posted a 3.17 ERA.
In 2020 during the COVID pod at Wild Things Park, Meeker didn't allow a run over 7.2 innings with 12 strikeouts in eight appearances for the Slammin' Sammies.
Meeker has been assigned to Low-A Carolina, where he hopes to progress in his first taste of affiliated ball.
(Photo credit and information from the Washington Wild Things press release included.)