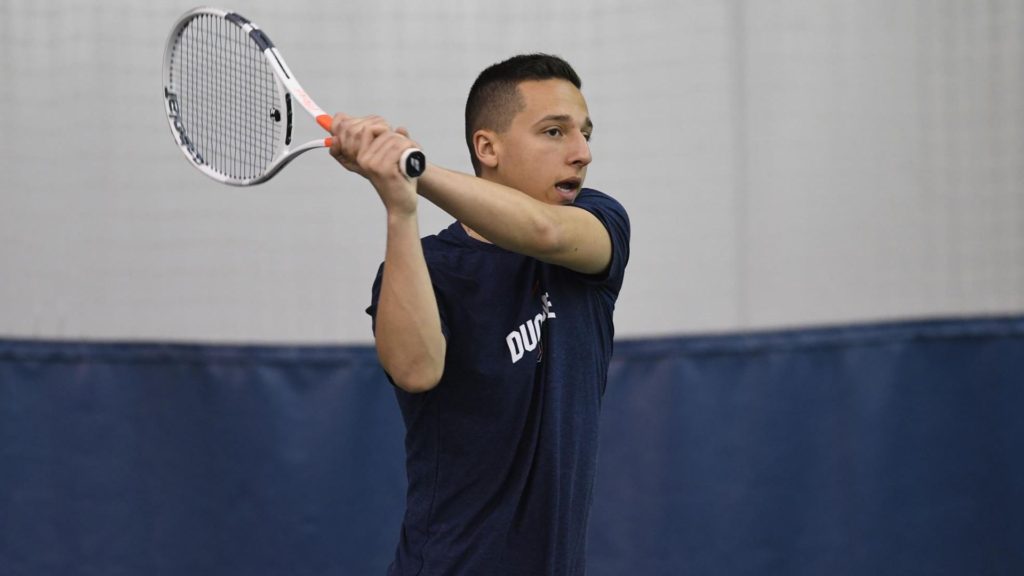 Jared Isaacs Becomes Duquesne's All-Time Singles Wins Leader
Former North Allegheny tennis standout Jared Isaacs became Duquesne University's all-time singles wins leader with his 77th victory on Thursday. He also tied the program's total wins record with his 146th career victory during a 4-2 win for Duquesne over conference foe Davidson.
Isaacs defeated Thomas Mason in comeback fashion for his historic win, 3-6, 7-6, 6-2.
Isaacs and the Dukes battle the College of Charleston in non-conference action on in their final dual-match of spring break.