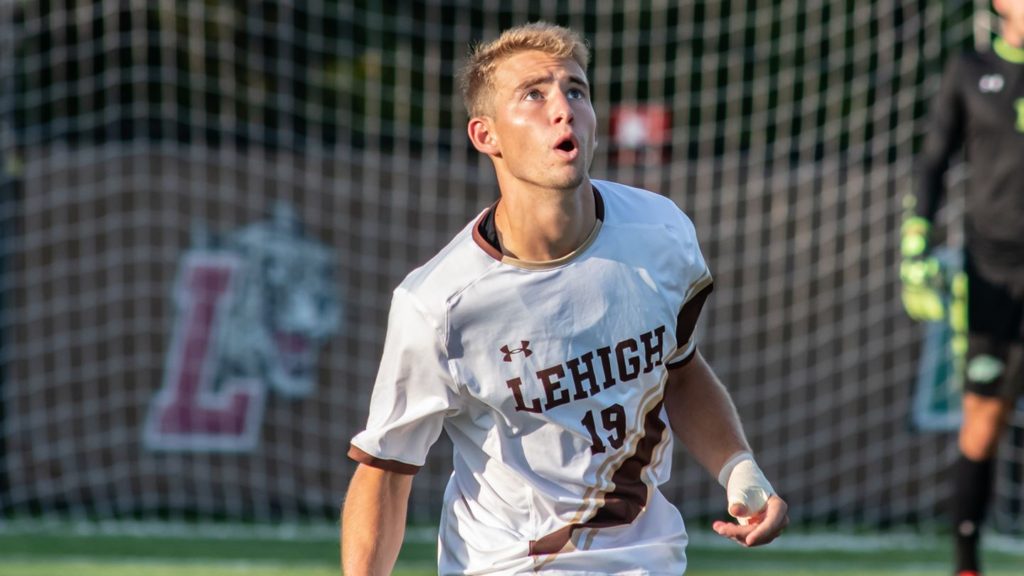 Josh Luchini Earns Back-To-Back Patriot League Player of the Week Honors
After a game-winning goal to knock off Seton Hall on Saturday night at the Ulrich Sports Complex, Lehigh men's soccer sophomore forward Josh Luchini was named Patriot League Offensive Player of the Week for the second week in a row. The award is Luchini's second of the season and the fourth overall award he's won since the beginning of the 2018 season.
Luchini tallied the game-winner in the 50th minute Saturday thanks to a cross from freshman Natan Rosen which ended up being his third goal of the season. He has now scored in three consecutive games dating back to Sept. 6 at Northwestern. Luchini leads all Lehigh players in goals (3), points (6), shots (12) and shots on goal (8), through the team's first four games of the season.
(Photo courtesy of Lehigh Athletics)