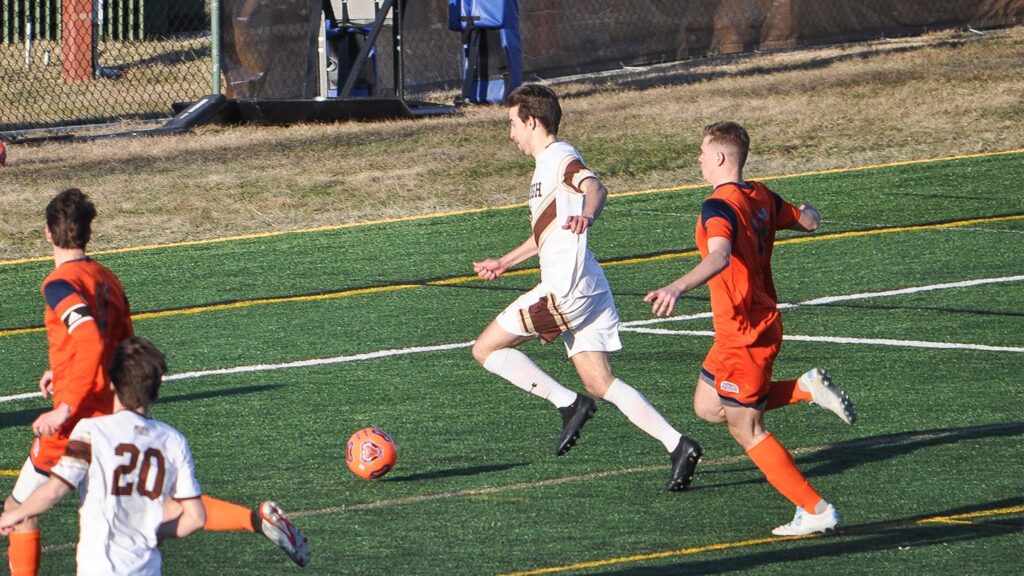 Josh Luchini Tabbed Patriot League Offensive Player of the Week
BETHLEHEM, Pa. – For the fifth time in his career, junior forward Josh Luchini has been named Patriot League Offensive Player of the Week, announced Tuesday morning by the league office. In addition, he was also named to Top Drawer Soccer's National Team of the Week. Luchini is a former standout soccer player from North Allegheny High School.
Luchini, who made his spring debut on Saturday against Bucknell, scored a goal on all three shots he took for his second career hat trick to lead the Mountain Hawks to a 4-1 victory over the Bison at the Ulrich Sports Complex.
Named a Third Team All-American and Patriot League Offensive Player of the Year in 2019, Luchini was playing in his first game since taking on Pitt in the first round of the NCAA Tournament back in November 2019.
Through 41 career games with Lehigh, he has accumulated 20 career goals and 46 career points. His first game-winning goal of the season also happens to be the 10th of his career as he's led the Patriot League in that category each of the last two seasons.
Luchini was named to the prestigious MAC Hermann Trophy Watch List prior to the beginning of the season.
(Photo and press release courtesy of Lehigh University.)