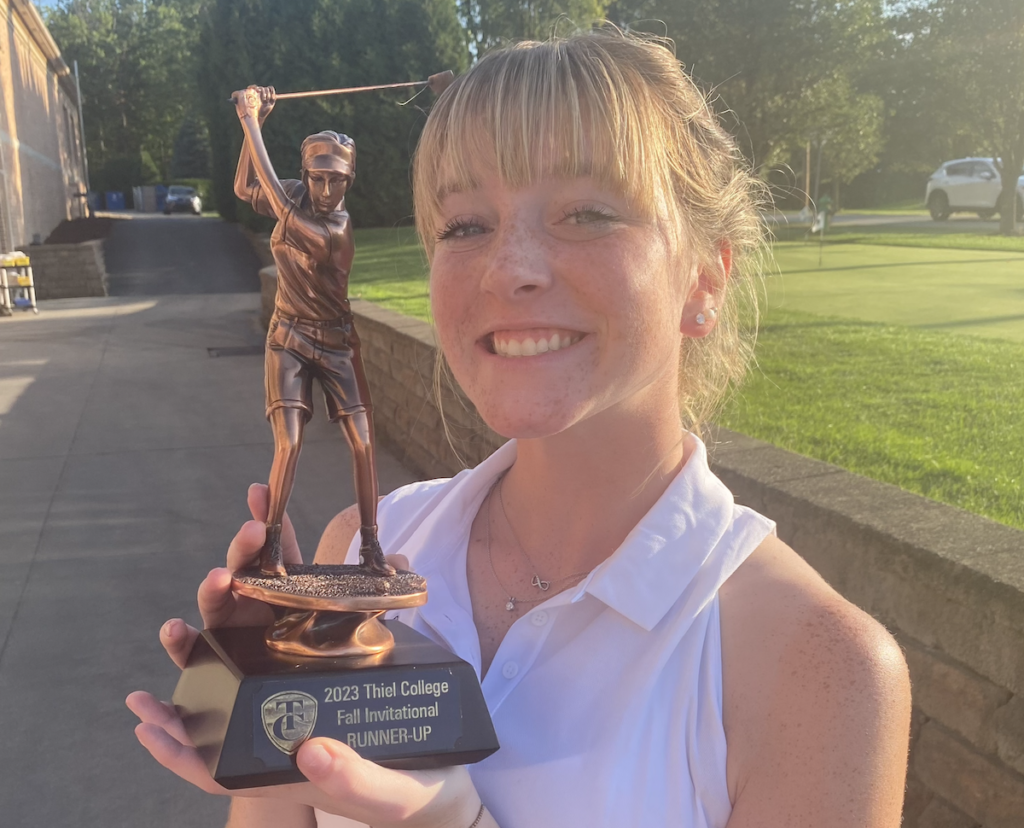 Katie Rose Rankin Earns 2nd Straight PAC Newcomer of the Week Award
Westminster College senior freshman Katie Rose Rankin (Sewickley, Pa., North Allegheny) earned Presidents' Athletic Conference (PAC) Women's Golf Newcomer of the Week honors on Tuesday.
Rankin finished last week's three rounds with a 79.7 scoring average. She tied for 15th with a 162 (80-82) at the Kyle Campbell Memorial Tournament before finishing as the runner-up at the Thiel Invitational with a 77.
Westminster posted a program record round of 315 Monday to win Thiel's six-team event.
(Photo and press release courtesy of Westminster College Athletics).