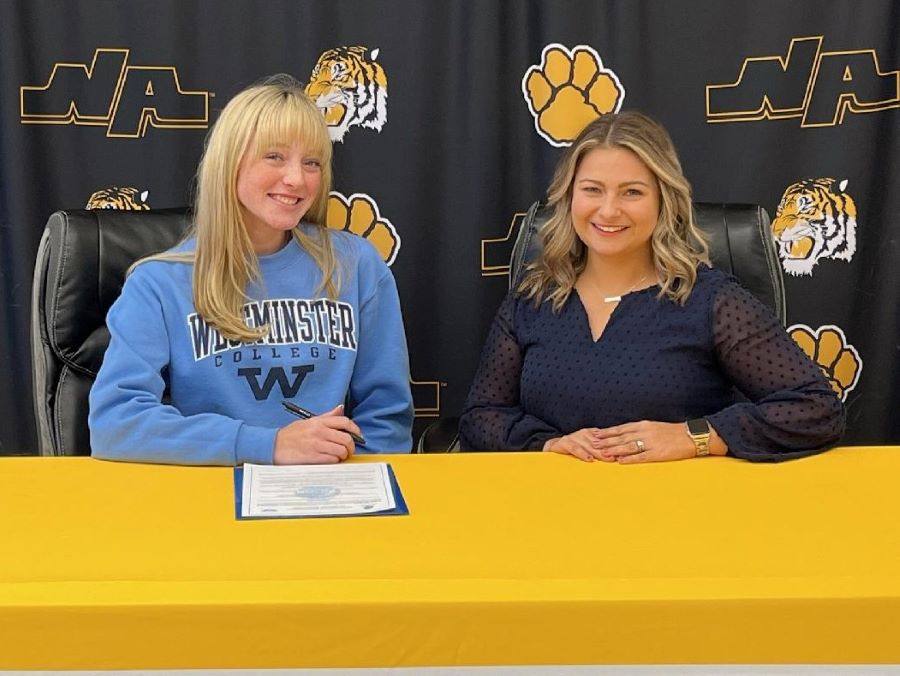 Katie Rose Rankin Inks Letter Of Intent With Westminster College
North Allegheny senior Katie Rose Rankin signed her letter of intent on National Signing Day to continue her academic and athletic career at Westminster College.
Rankin capped a sterling career at North Allegheny with an outstanding senior season in the fall. Appearing in the WPIAL individual finals for a third consecutive year, Rankin medaled with a fourth-place finish. She also won WPIAL silver as a junior in 2021.
At the PIAA individual final last month, Rankin made her second appearance at states and claimed a seventh-place medal, shooting a 75 in each round of the two-day event. Rankin played a key role in North Allegheny's second-place finish in the WPIAL Class AAA team finals and third-place effort at the PIAA Class AAA team finals.
At Westminster, Rankin joins a women's golf program that has won four consecutive championships in the Presidents' Athletic Conference. The Titans were also the preseason favorite to repeat for the 2022-2023 school year.
Rankin is currently undecided on her major at Westminster College. She is pictured above with North Allegheny head coach Sarah Morrison.