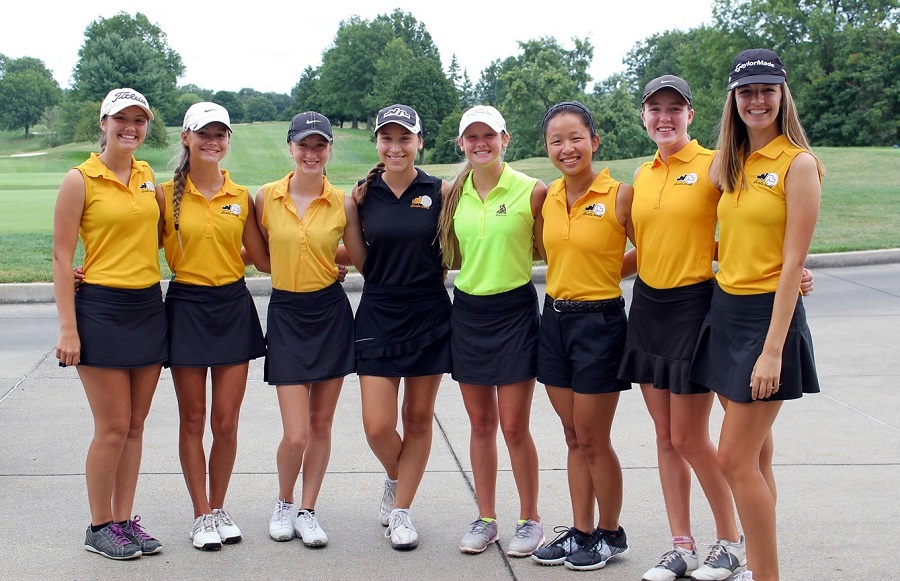 Lady Tigers Open Fall Season With Convincing Victory
The North Allegheny Lady Tigers won their first match of the 2015 golf season with a decisive 170-188 victory over Mars at Shannopin Country Club on Thursday afternoon. The team was led by freshman Caroline Wrigley who turned in a fine score of 39. Senior Megan Leto and freshman Christina Lewis also turned in rounds of 41 and 44, respectively. Seniors Sophia Lee and Katrina Good rounded out the scoring by shooting 46 and 52 on the day. Mars was led by Bridget Morton's 39.
North Allegheny's season debut was impressive as the team posted a score that was better than any score last season. The additions of freshmen Wrigley and Lewis has given the Tigers high expectations for deep run in the postseason. North Allegheny will try to make it two straight wins with a visit to Bethel Park this afternoon at 3:15 pm.
Girls Golf Summary 8-21-15 vs. Mars
Match Summary

NORTH ALLEGHENY - 170
MARS - 188

NORTH ALLEGHENY
SCORE
MARS
SCORE
Megan Leto
41
Natalie Welsh
46
Caroline Wrigley
39
Bridget Merten
39
Sophia Lee
46
Myah McGinnis
51
Christina Lewis
44
Elena Billotto
55*
Katrina Good
52*
Allison Bruce
52
TOTAL
170
188