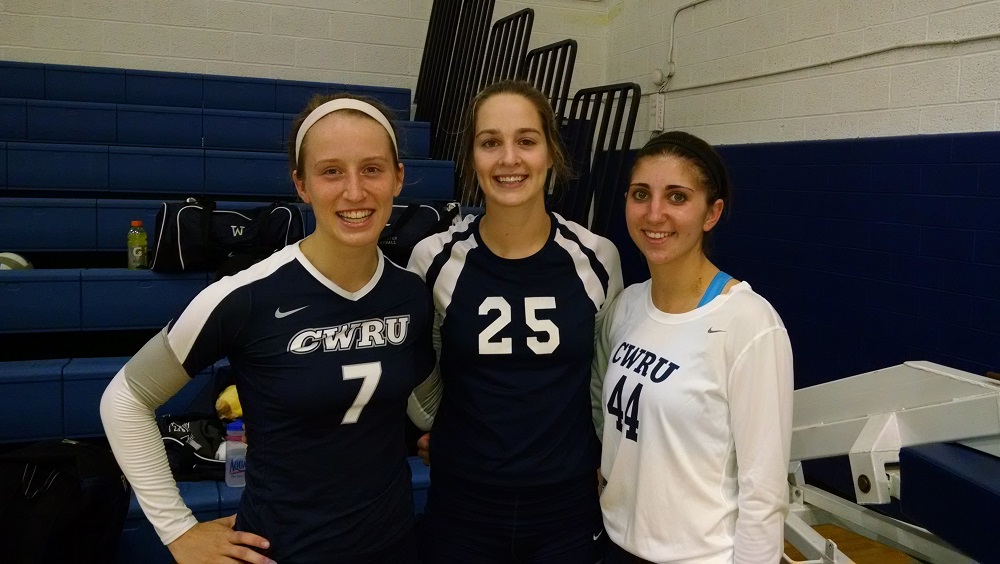 Lady Tigers Volleyball Alumni Reunite At College Tournament
It was a reunion of sorts for several former Lady Tiger Girls' Volleyball players last weekend at the Baldwin-Wallace/Case Western Tournament.  Playing for the Case Western Spartans, junior Katie Best and sophomore libero Kristen Mitchell led the host squad to a 4-0 finish at the tournament. Best was named to the All-Tournament Team with 27 kills and 31 digs.
Also competing at the tournament were the Westminster Titans and the Grove City Wolverines.  The Titans boast senior MB/OH Kassie Freyermuth who was an All-WPIAL First-Team selection at North Allegheny in 2010.  Playing in her first season of collegiate volleyball for the Wolverines is freshman OH Jamie Robatisin who was a member of NA's WPIAL championship team a year ago.
All four were in competition at the Baldwin-Wallace/Case Western Tournament and three of which posed for the above photo. (From left to right: Katie Best, Kassie Freyermuth and Kristen Mitchell.  Missing was Jamie Robatisin).  Best of luck to our NA alumni!