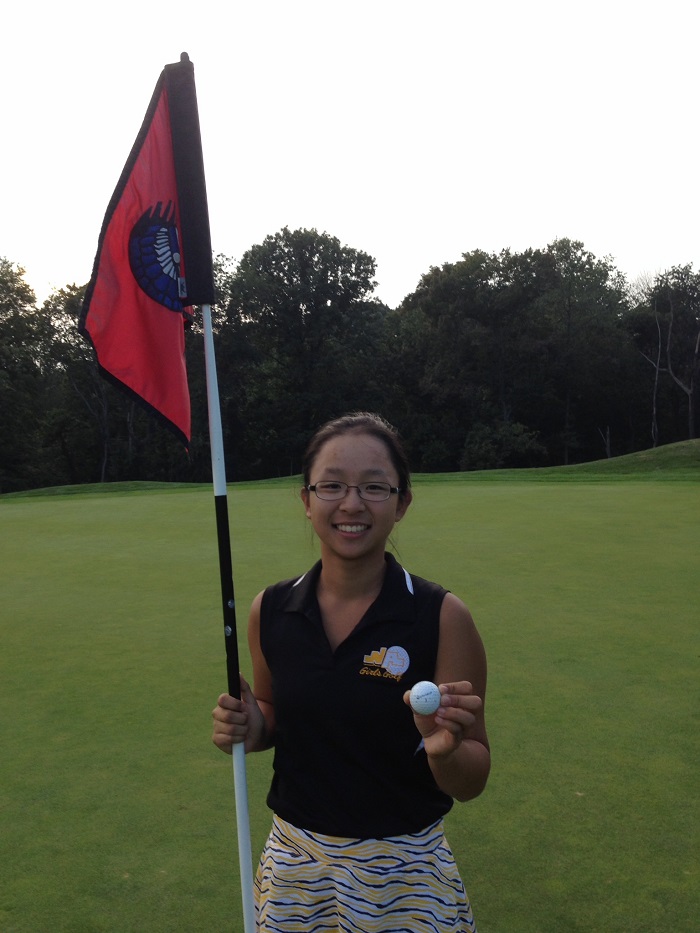 Lee Sinks Hole-In-One As Lady Tigers Win Tri-Match
North Allegheny enjoyed a hole-in-one from sophomore Sophia Lee and the Lady Tigers earned a tri-match victory over section foes Mars and Ambridge on Thursday afternoon. Lee's hole-in-one came on hole number two, a 164-yard par three using a 6-iron. Lee shot a 44 on the day as NA was paced by sophomore Megan Leto's 39.  Kelsey Phillips chipped in with a 46 and Marlee Tyler added a 49.  The Lady Tigers outscored their opponents with a 176.
North Allegheny advances their record to 13-2 overall and 9-0 in section play. The Tigers will host another section tri-match on Monday afternoon at 3:30 pm at Shannopin Country Club.