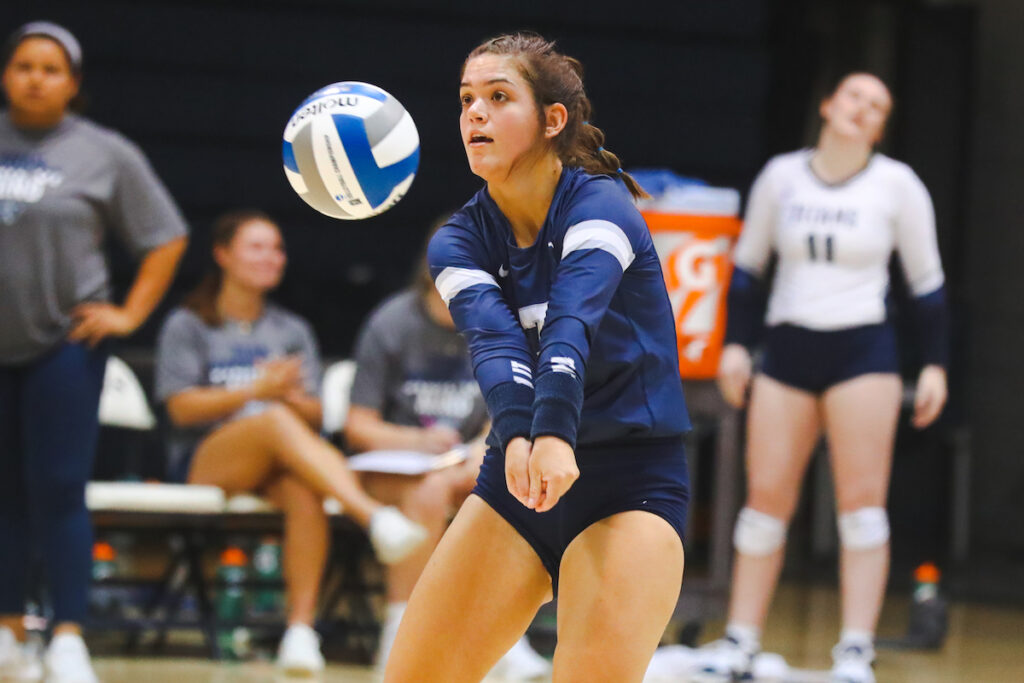 Malia Duffy Named PAC Defensive Player of the Week
TRAFFORD, Pa.–Westminster College libero and former North Allegheny defensive standout, Malia Duffy, was named the Presidents' Athletic Conference (PAC) Defensive Player of the Week Monday afternoon.
It was Duffy's third time earning the honor. Her 1,102 career digs rank 22nd in program history.
Duffy finished Westminster's opening 3-0 week at Saint Vincent's Bearcat Invitational by piling up 46 digs (5.11/s) and three service aces (.33/s). In a straight-set victory over Franciscan University Friday, she registered 17 digs and recorded a pair of service aces (.667/s). She posted a match-high 13 digs in a 3-0 win against Gallaudet University to close out the day Friday. On Saturday she totaled 16 digs in the three-set win over Penn State Altoona.
Duffy was named to the All-Tournament Team, along with classmate Lauren Lampus (Sarver, Pa., Freeport), Saturday evening.
Westminster will participate in the Penn State Behrend Invitational next weekend. The Titans open with Alfred State Friday at 5:30 p.m. at the Junker Center in Erie.
(Photo and Press Release courtesy of Westminster College Athletics).