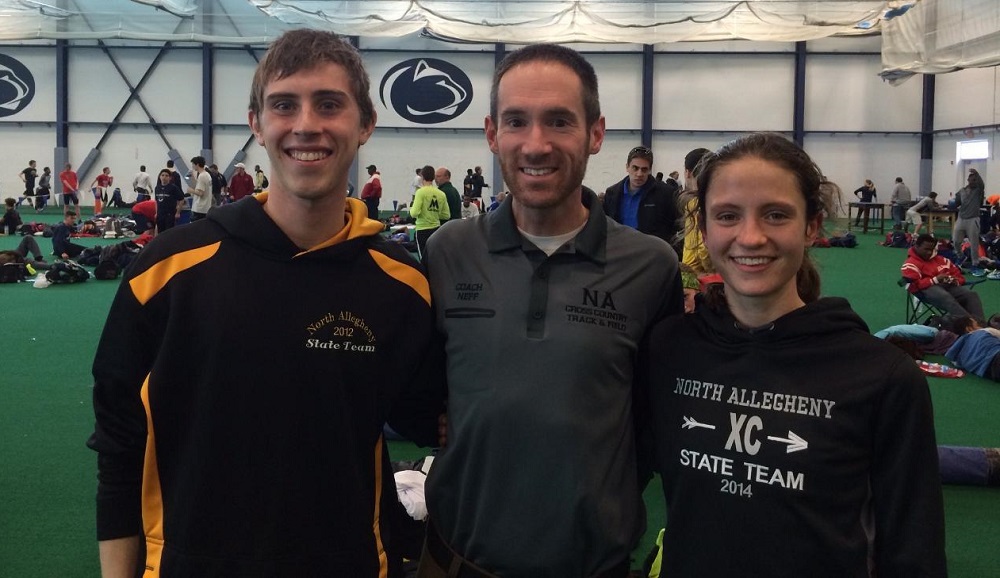 McGoey, Davison Take First Place At PFTCA Indoor Championships
Two North Allegheny Tigers won gold at the PFTCA Indoor Championships on Sunday at Penn State University.  Senior Matt McGoey and sophomore Madeleine Davison each took first place in the 3000 Meter Run.
McGoey claimed the top spot in the boys' 3000 meter run with a time of 8:35, followed closely by Hunter Wharrey who finished sixth with a time of 8:47.95.  Davison crossed the finish line first in the girls' competition with a time of 9:47.93.  In the boys' pole vault, Bobby Upton claimed ninth place for the Tigers.