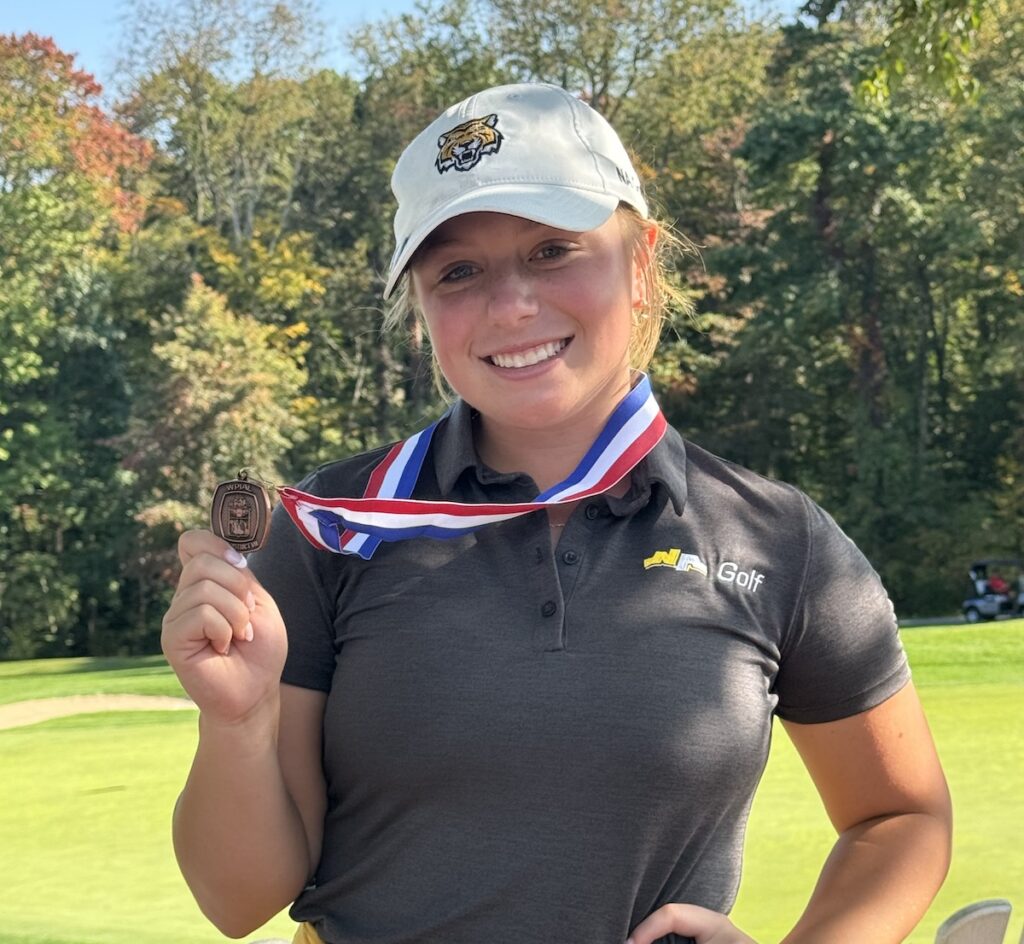 Megan Manesiotis Advances to States With 7th-Place Showing at WPIAL Champioships
With a strong finish in the final round of the WPIAL Class AAA individual championships at Diamond Run Golf Club, North Allegheny senior Megan Manesiotis qualified for the state tournament with a seventh-place finish on Wednesday. Manesiotis delivered a steady performance in the final round with a score of 83 to earn a WPIAL medal. Following an 86 in round one, Manesiotis completed the WPIAL tournament with a total score of 169.
Elizabeth Forward sophomore Mya Morgan earned WPIAL gold with a 71 in the final round and finished with a 1-over par for the two-day tournament. For a complete look at the scoring from the WPIAL individual championships, click here.
Manesiotis advances to the PIAA Class individual tournament on Oct. 16-17 at Penn State University's Blue Golf Course.