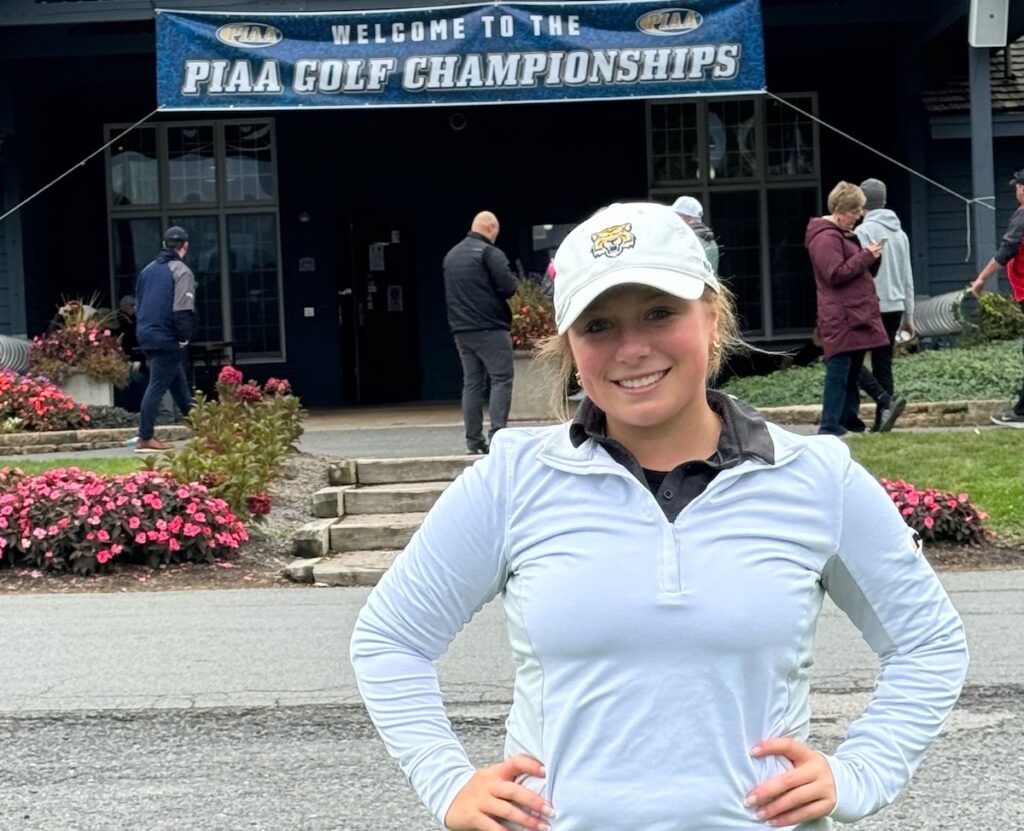 Megan Manesiotis Caps NA Career At PIAA Individual Championships
North Allegheny senior Megan Manesiotis took part in the PIAA Class AAA individual girls' golf championships this week at Penn State Golf Course.
Manesiotis shot a 14-over par at the two-day event for a total score of 158. She played the entire second day of championships without her driver, which had broken, and still managed to shoot an 80. Manesiotis birdied on the final hole and finished in a tie for 18th place among the top 36 golfers in the state. For a look at complete scoring from the event, click here. 
This individual performance by Manesiotis concludes the 2023 season for the North Allegheny girls' golf team. Congratulations to coach Sarah Morrison and the entire team for a memorable fall season.