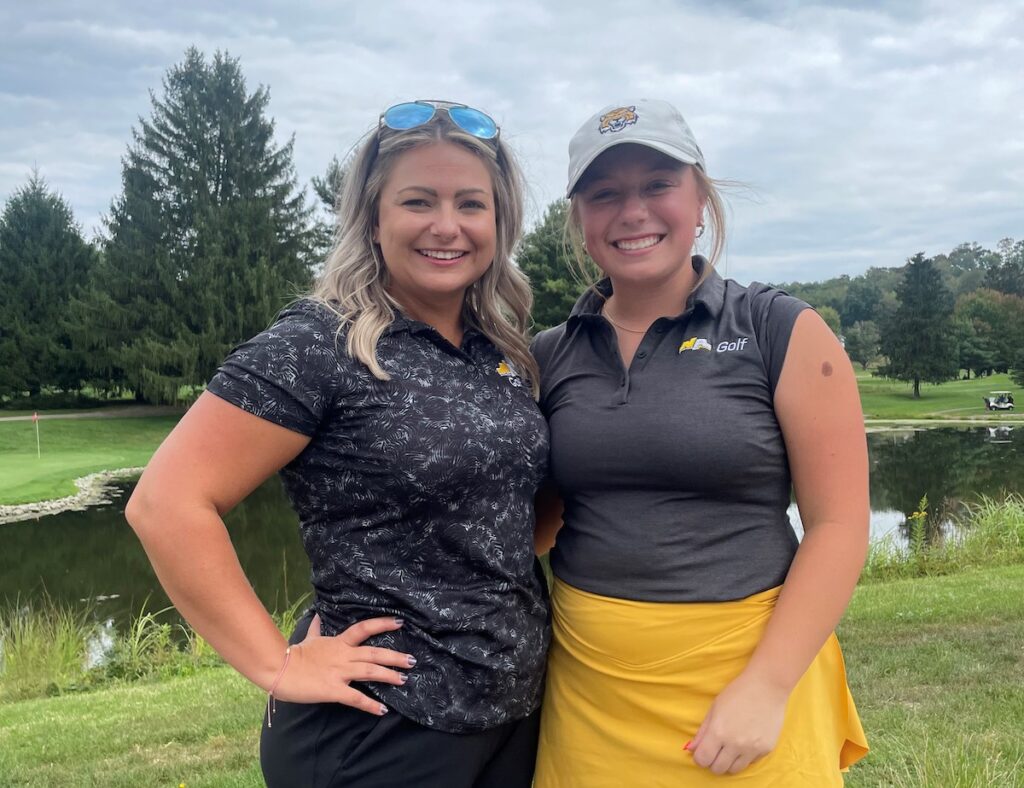 Megan Manesiotis Takes 3rd Place at Section 1-AAA Qualifier
North Allegheny senior Megan Manesiotis took third place at the WPIAL Section 1-AAA qualifier at Conley's Golf Course on Wednesday. Manesiotis shot an 80, including a 39 on the back nine, finishing just six strokes behind the medal winner, Grace Windfelder, from Oakland Catholic. By making the cut, Manesiotis qualifies for the WPIAL individuals, to be held on Sept. 26 and Oct. 4 at Diamond Run Golf Course.
The cut score was 88 and nine golfers out of the section advanced to the next round. Narrowly missing the cut for North Allegheny was senior Amber Roth and sophomore Kayli Dings, who shot a 90 and 91, respectively. Also participating for the Tigers was sophomore Kirsten Karlovits with a 94. Sophomore Omisa Shah carded a 113.
(Manesiotis is pictured above with North Allegheny head coach Sarah Morrison).