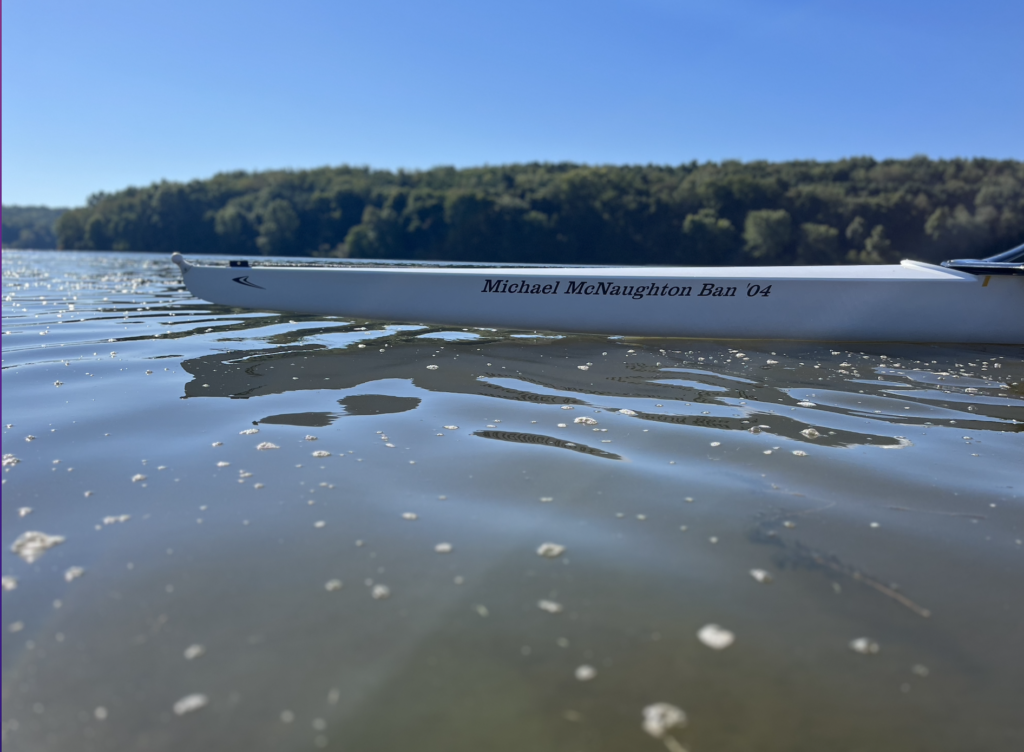 Michael McNaughton Ban Memorial Alumni Regatta
On Saturday September 16th generations of the NA Rowing community gathered at Moraine State Park to row in mixed lineups and reminisce about their experiences and achievements as NA Tigers. All said, 26 alumni jumped back into racing shells, and even more stayed on land with families and current rowers to cheer on their teammates.
The day started with two heats and progression to an A and B Final. The morning wrapped with a picnic and presentation of the Micheal McNaughton Ban Alumni trophy to the day's winners, who rowed in the Michael McNaughton Ban '04 4x shell (which was christened last fall). The line-up was composed of Christopher Ban '01 Jordan Ellis '04  Bill Francis '07 and Anthony Bertucci '25.
Alumni gathered again later in the evening for dinner and to honor Class of '04 Grad Michael McNaught Ban whos legacy as a fierce competitor, role model, brother, and scholar of the sport the team is working to memorialize in conjunction with the Ban family in the in the form of the Michael McNaughton Ban Memorial Boathouse.
NARA looks forward to hosting the event again next year and encourages alumni to contact na.row.info@gmail.com and follow the team on social media if they were not contacted for this year's event.