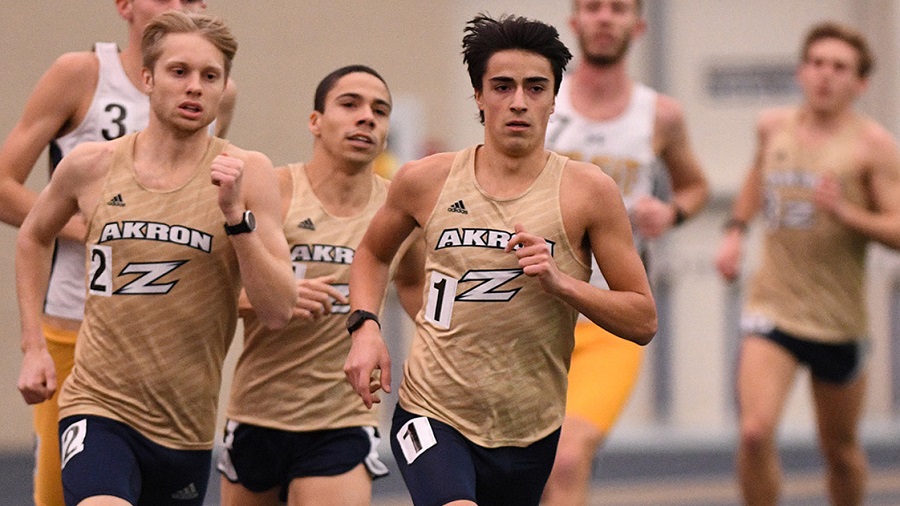 Migliozzi Earns Akron's Inaugural NCAA Cross Country Championship Berth
University of Akron senior, and former North Allegheny Tiger, Marc Migliozzi continues to make history becoming the first Akron runner to qualify for the NCAA Cross Country Championship in program history receiving an at-large selection on Saturday, Nov. 16.
Migliozzi was one of 38 individuals selected to participate in each championship through an automatic qualifier and at-large selection process. All individual qualifiers finished in the top 25 in their regions.
Migliozzi led the Zips' men's squad at the NCAA Great Lakes Regional hosted by the University of Wisconsin on Friday, Nov. 15, at the Thomas Zimmer Championship Cross Country Course in Madison, Wis., crossing the line in a career- and team-best time of 30:46.4, en route to finishing 19th overall in the men's 10K. The men's eighth-place team effort was the second-best in program history, behind only a seventh-place finish in 2015.
"I am very excited for the opportunity to represent Akron at the NCAA Championships next weekend," said Migliozzi. "It has been a goal of mine to run at this meet for four years now. This entire season has truly been incredible, and I owe everything to my amazing team, Coach LaBadie and supportive family. Without them, I never would have gotten to this point."
"Marc has worked long and hard to make this dream a reality," Akron head men's cross country coach Lee LaBadie commented. "I am extremely proud of him."
(Information and photo courtesy of the University of Akron Athletics Department.)