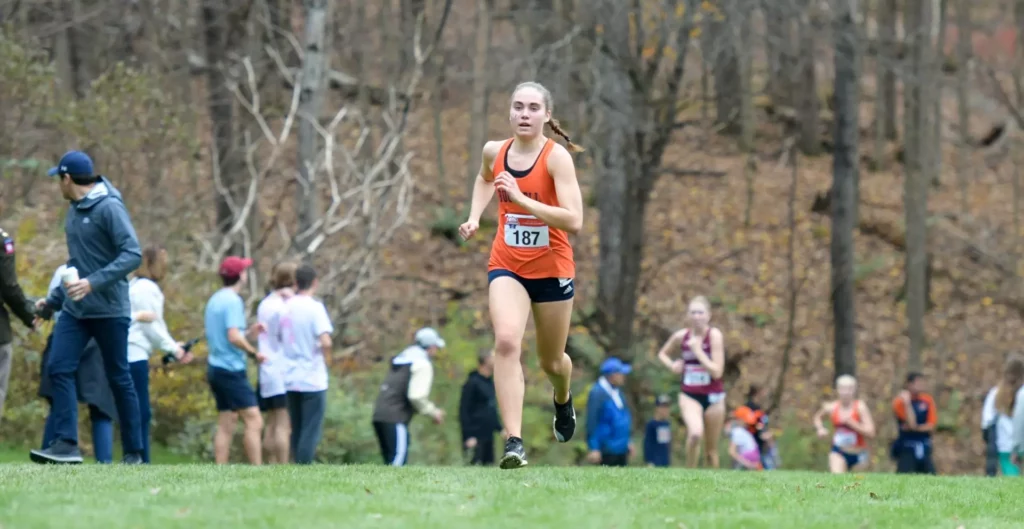 Misutka Lands Spot on PL Women's Cross Country Academic All-League Team
LEWISBURG, Pa.- The Bucknell Bison women's cross country team continued its historically strong academic standing by placing junior runner Keeley Misutka on the league's annual Academic Team.
Misutka, a chemistry major from Pittsburgh and North Allegheny High School, owns a sparkling grade point average of 3.96, an outstanding mark regarding chemistry's demanding coursework and the rigorous responsibilities of Division I athletics. She has been just as successful on the running fields. She was a 2022 All-League performer. In the 2023 season, Misutka collected four top-20 placements. She started the season, finishing 20th at the Harry Lang Invitational. Misutka earned 11th running in her home territory outside Pittsburgh at the RMU Colonial Invitational. In the ECAC/IC4A Championships Open Race, the junior finished fourth. At last weekend's Patriot League Championships, her 20th place finish was the third-best Bison time, allowing the squad to grab fourth.
Misutka and the Bison aren't finished with the season. They will run at the Mid-Atlantic Regionals on Nov. 10. Lehigh University will serve as the host site. Bucknell already raced on Lehigh's course at the Paul Short Run on Sept. 30.
(Press release and photo courtesy Bucknell University Athletics).