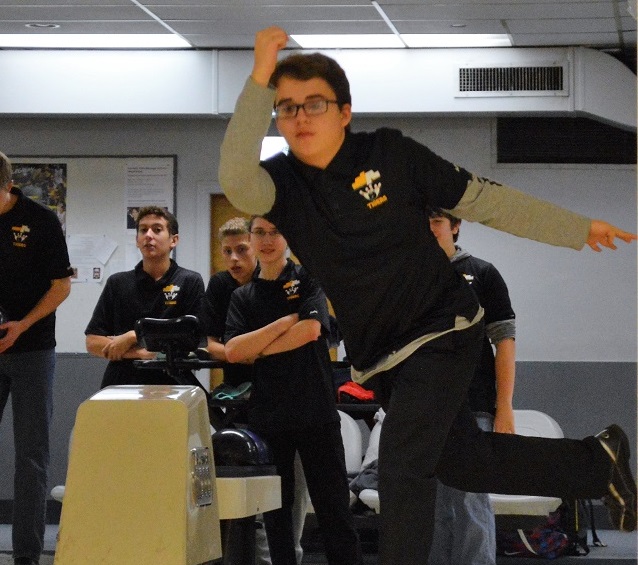 NA Bowlers Prevail For Road Win Over Shaler
The North Allegheny Boys and Girls Varsity Bowling Teams hit the road today for their first away match of the season. The Tigers faced their toughest opponent thus far, but continued their winning ways by vanquishing the Shaler Titans.  Both teams remain undefeated in the WPIBL North.
The Lady Tigers took 6 out of 7 match points from Shaler and were led this week by freshman Lexie Robinson. Robinson had a breakout performance knocking down 495 pins to lead all bowlers. Hearts were racing as a few of the games were nail-biters that came down to the last frame; but the girls' team persevered throughout the grueling three hour competition. A strong performance from senior Leah Colaizzi sealed the victory for the Tigers.
The Boys bowling team battled tough lane conditions, but were able to walk away with 5 out of 7 match points; dropping their third game by only 20 pins.  The Tigers were led by junior Alex Cook (avg 185.3) and senior Griffin McVay (avg 185.0). McVay also converted the 6-7-10 split.
The high game of the day was rolled by sophomore Steven Reybein (222).
The Tigers are back in action at home next week against the Mars Planets.