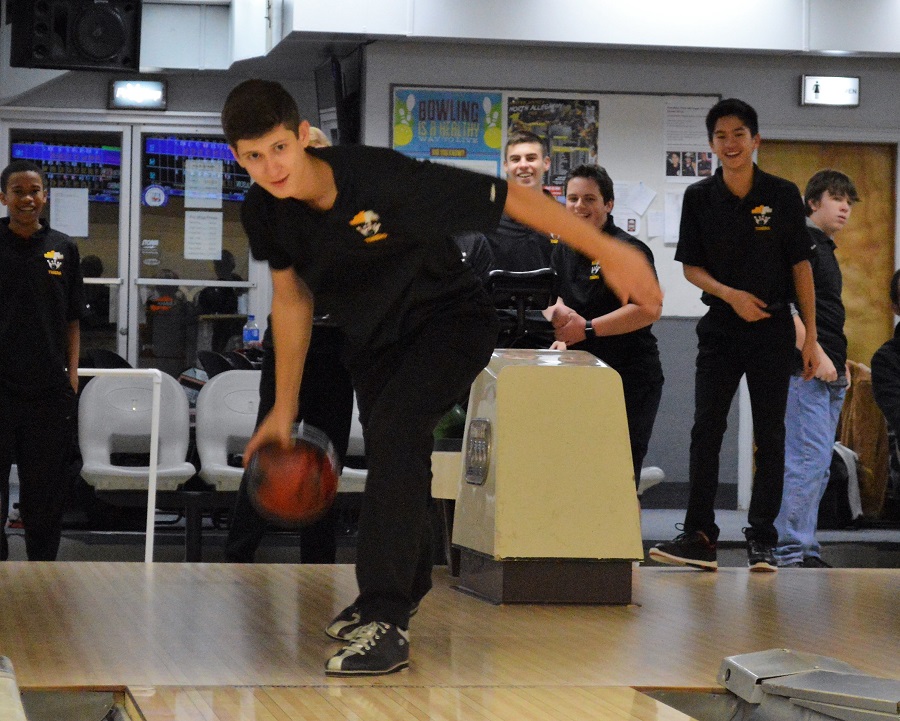 NA Bowlers Split Against Mars
The North Allegheny Boys and Girls Varsity Bowling Teams returned home today to host the Mars Planets. It was a split decision with the boys remaining undefeated, while the Lady Tigers suffered their first defeat.
The NA Boys earned a 7-0 victory and were led by senior T.J. Robinson with a 647 series. Robinson was a shooting star; he finished Game 2 with a string of 8 strikes and began the third with a double. No one could match his 201, 210, 236. He was the only bowler today to eclipse the 600 pin series. A streak of Tigers were on the prowl with many bowlers reaching scores over 200 pins, including seniors: Joe Fritsch (214), Mark Zahren (207), sophomore Steven Reybein (202), and freshman rookie Andrew Cook (210). The Planets were knocked out of orbit losing by 592 pins.
Sophomore Julia Jorden led all Lady Tigers with a high series of 409 and also had the high game of 157.  The Tigers were happy to have senior Cassidy Heim back in the line-up. Falling to 3-1 for the season, the girls' team hopes to rebound in the New Year.
Both teams return to match play travelling to Butler and Freeport in early January.