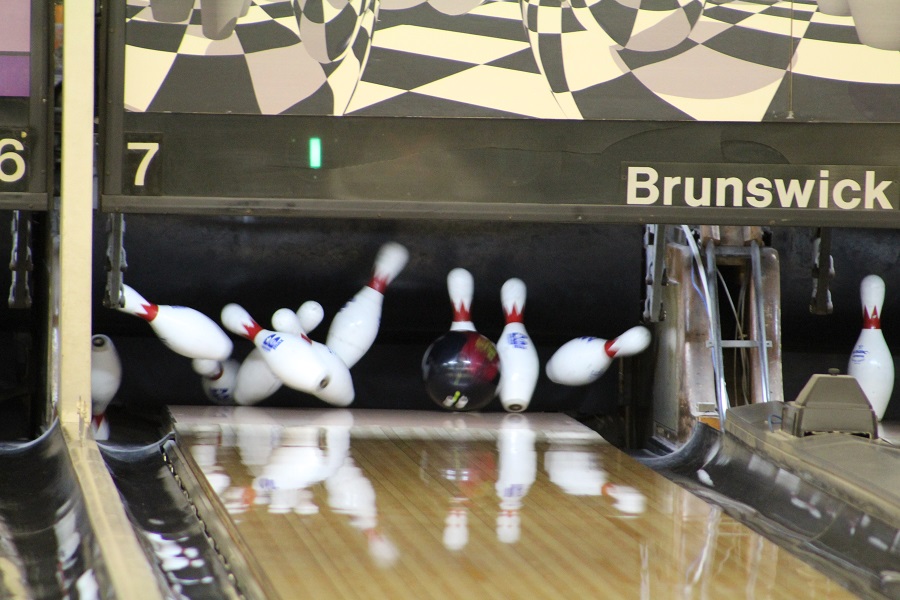 NA Boys remain victorious after joust with Cavaliers
The Tigers hit the road Thursday afternoon and headed east to battle the Kiski Area Cavaliers.  This was the first head-to-head meeting between the two WPIBL North section foes.
The duel was quick with NA earning all seven match points and the victory, 2766 – 1880.  The Tigers remain the sole occupier of first place, with four matches left in the regular season.
Leading NA through the trenches and carrying the brunt of the workload was senior Dylan Scheidler.  For the match, he knocked over 687 pins; leading all bowers after Game 1 with a 225.  Junior Jeb Jorden served as second in command with an even 200.  Adding to the onslaught was senior Andrew Cook's 193. Tigers- 962 Cavaliers-553.
Scheidler continued to lead the charge in Game 2, filling the final three frames with a 5-bagger.  Out of 12 possible attempts, Scheidler threw 8 strikes and finished with a 237. Senior Joey Lydon, fresh out of quarantine, threw a hambone (4 strikes in a row) during the back five to secure a 216 and the Tiger victory.  After 2, North Allegheny was outshooting Kiski by 721 pins.
Game 3 went much the same way as the previous two with Scheidler posting a 225.  Joining in on the fray, junior Gavin Rush added a 199.
With such a strong battalion of bowlers on the team this season, North Allegheny Boys have qualified for the WPIBL Team Championships.  The Tigers also have the opportunity to acquire seven bowlers into the WPIBL Singles Championships in February.  For the Boys Division, in order to qualify, a bowler must start 21 varsity games and maintain a season average of 170.  Currently in contention for the post-season Singles Tournament is: Scheidler-221, Jorden-208, Lydon-201, Cook-196, Cole Scott-191, and Rush-188.  For the Girls Division, the same game requirement must be met with a qualifying average of 140.  Senior Alexis Robinson currently has a 170 average.
North Allegheny will host Kiski on Monday for a back-to-back match up.  The Raiders from Seneca Valley will try to muster up an invasion at Perry Park Lanes on Wednesday when they enter Tiger territory.
Two parents of senior bowlers will be permitted to attend the remaining home matches and must adhere to COVID-19 protocols.  Both upcoming matches will be live-streamed on the NA Bowling Facebook page.