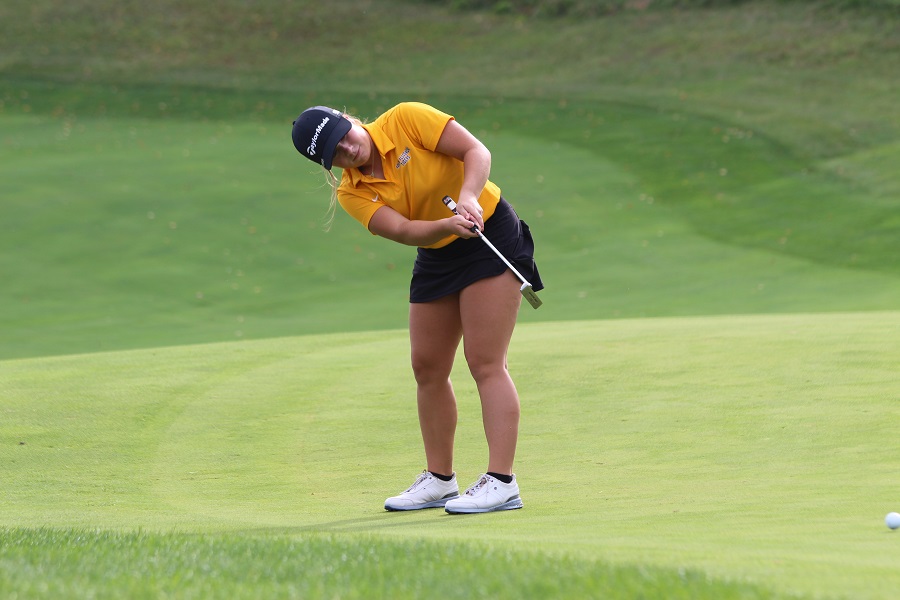 NA Continues Hot Streak Against Pine-Richland, 186-224
The North Allegheny girls' golf team continued its torrid shooting on Wednesday afternoon with a 186-224 victory over Pine-Richland.
Junior Katie Rose Rankin paced the Tigers at Diamond Run Golf Club with a 37, including pair of birdies. Senior Sissi Hai shot a 43, followed by sophomore Megan Manesiotis and junior Lauren Kardos with a 51 and 55, respectively. Pine-Richland was led by Emily Campbell, who shot a 48.
North Allegheny leaps to 8-1 overall and 4-0 in the section. The Tigers will host Blackhawk in section play on Tuesday at 3:30 p.m.
Match Summary
NORTH ALLEGHENY - 186
PINE-RICHLAND - 224
NORTH ALLEGHENY
SCORE
PINE-RICHLAND
SCORE
Katie Rose Rankin
37
Sydney Fluhrer
54
Lauren Kardos
55
Catalina Oliverio
60
Sissi Hai
43
Emily Campbell
48
Megan Manesiotis
51
Ruby McCune
62
TOTAL
186
TOTAL
224
Jena Norman
58
Amber Roth
51
Niyati Cannanbilla
53
Kate Gilliland
51