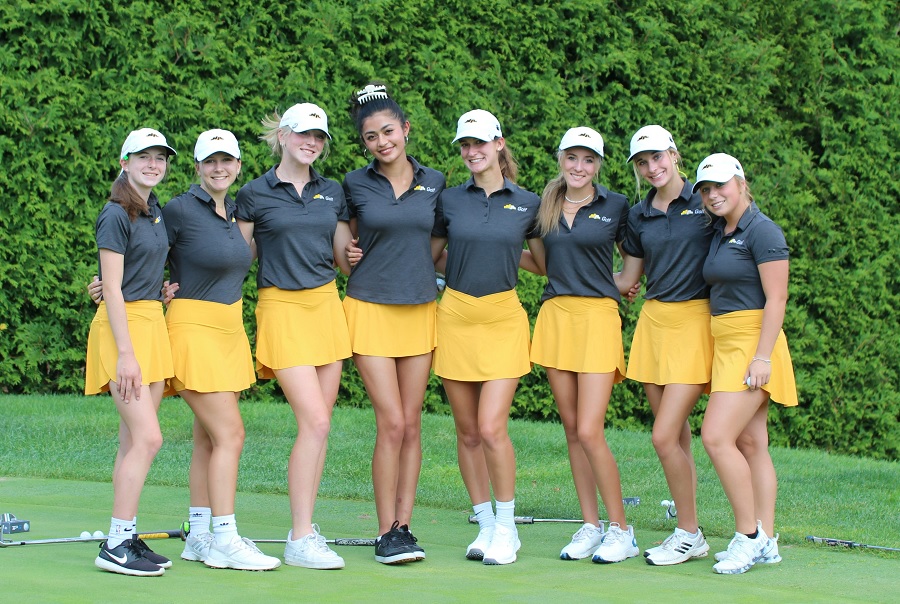 NA Defeats Pine-Richland To Lock Up Section Crown
The North Allegheny girls' golf team cruised to a 172-224 win over Pine-Richland on Thursday afternoon, locking up a Section 1-AAA title for the second consecutive season.
Under brilliant sunshine at Diamond Run Golf Course, senior Katie Rose Rankin led the way with a low score of 38. Senior Lauren Kardos shot a 41, followed by junior Megan Manesiotis with a 42. Junior Amber Roth added a 51 to finish out the victory. Pine-Richland was paced by Kat Oliveirn with a 50.
Winners of nine in a row, North Allegheny improves to 14-1 overall and 8-1 in section play. The Tigers will close out the section schedule on Monday against Oakland Catholic. In the meantime, Rankin, Kardos, Manesiotis and freshman Kayli Dings will represent the Tigers at the McDowell Invitational over the weekend.
Girls Golf Summary 9-15-22 vs. Pine-Richland
Match Summary

NORTH ALLEGHENY - 172
PINE-RICHLAND - 224
NORTH ALLEGHENY
SCORE
PINE-RICHLAND
SCORE
Katie Rose Rankin
38
Sydney Fluhrer
52
Lauren Kardos
41
Emily Campbell
59
Megan Manesiotis
42
Ruby McCune
63
Amber Roth
51
Kat Oliveirn
50
TOTAL
172
224
Kayli Dings
52
Eleah Dickson
65
Kate Gilliland
52