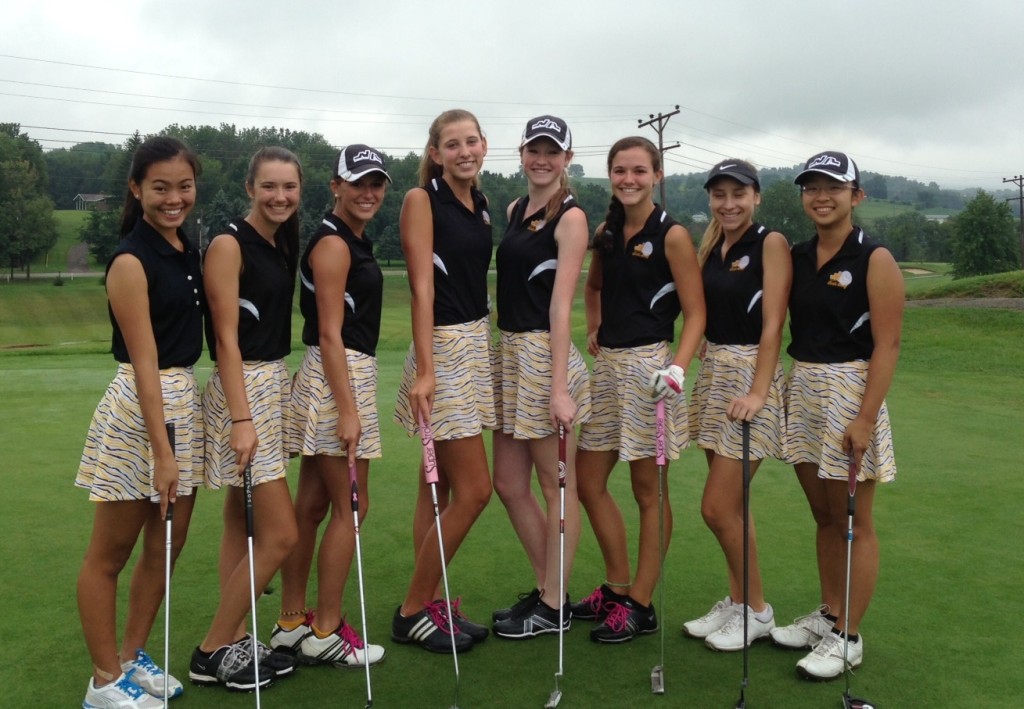 NA Girls' Golf Tops Mt. Lebanon, Improves To 2-0
Fresh off their season opening win over Mars, the North Allegheny Girls Golf Team followed that up with a 173-201 win at Mt. Lebanon on Wednesday afternoon. Senior Kelsey Phillips led the day for the Lady Tigers by shooting a 41, followed closely behind by sophomore Megan Leto who scored a 42. Senior Marlee Tyler checked in with a 44 and sophomore Sophia Lee turned in a score of 46. Maggie Gannon was tops for the Mt. Lebanon Blue Devils, shooting a 43 in a losing effort.
North Allegheny improves to 2-0 on the season and will face their first section opponent of the year with a Thursday afternoon meeting with the Seneca Valley Raiders. Tee-time is scheduled for 3:30 pm.
Match Summary

NORTH ALLEGHENY - 173
MT. LEBANON - 201
NORTH ALLEGHENY
SCORE
MT. LEBANON
SCORE
Kelsey Phillips
41
Maggie Gannon
43
Megan Leto
42
Lilly Oppenheimer
DQ (36)
Molly Durham
47*
Marie Erickson
48
Marlee Tyler
44
Kathryn Cushman
54
Sophia Lee
46
Chloe Hoffman
56
TOTAL
173
201