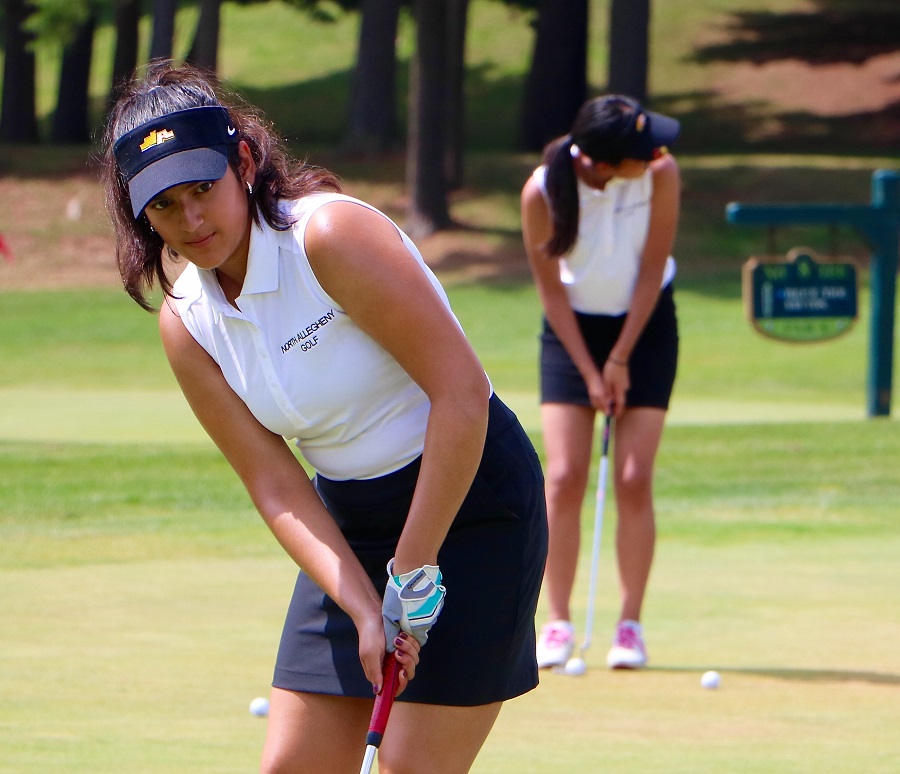 NA Golf Sinks Seneca Valley, 164-188
The two-time reigning WPIAL champions vanquished the Seneca Valley Raiders on Wednesday afternoon, 164-188, in a non-section matchup. Junior Christina Lewis led the Lady tigers with a four-birdie 37 which also included an eagle. Sophomore Esha Vaidya had her best performance of the season with a 36. Senior Jordan Farrell turned in a 41 and Bella Walter rounded out the scoring with a 50.
North Allegheny vaults to 6-0 overall with the win. The Lady Tigers take on Kiski Area in a section contest on Thursday at 3:00 p.m.