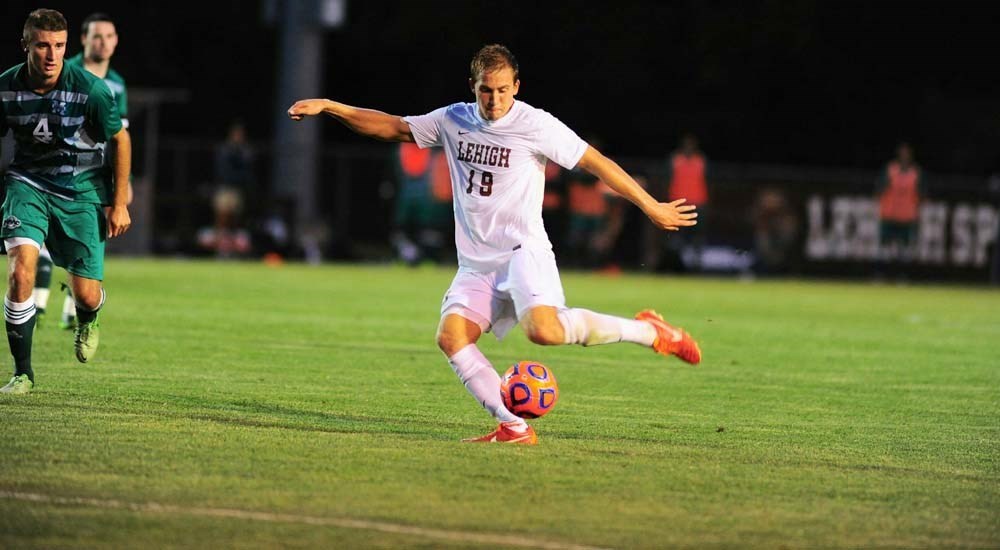 NA Grad Jamie Luchini Named Preseason All-Patriot League
BETHLEHEM, Pa. – Lehigh men's soccer senior, and former North Allegheny Tiger, Jamie Luchini has been named to the preseason All-Patriot League team.
Luchini earned second team All-League status last season after wrapping up his second-straight year as Lehigh's leading goal scorer. The Wexford, Pa. native totaled 20 points, the fourth-most in the Patriot League, behind six goals and eight assists. He scored three game-winning goals and led the Mountain Hawks with 70 shots.
The Mountain Hawks finished fourth in the league standings in 2014 with a 5-3-1 league record that was part of a 10-8-1 overall mark. Lehigh fell to eventual tournament champion Bucknell in the Patriot League Quarterfinals.
The Mountain Hawks kick off the season on Friday, August 28, at 7 p.m. against Fairleigh Dickinson at the Ulrich Sports Complex.