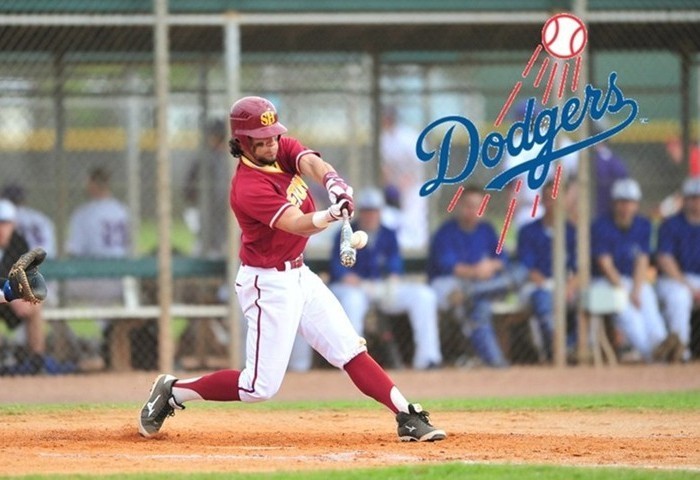 NA Grad Nick Sell Signed By LA Dodgers
Seton Hill third baseman, and former North Allegheny baseball player, Nick Sell was signed by the Los Angeles Dodgers on Saturday to a free agent contract.  Sell becomes the second Griffin to sign a contract with a major league team, joining pitcher Rick Austin, who was picked in the 27th round of the 2007 draft by the Philadelphia Phillies.
Sell capped a spectacular senior season by earning almost every award possible.  He earned the most prestigious award given, the Tino Martinez Award, which is awarded to the most outstanding player in Division II. In addition to the Tino Martinez Award, Sell was named a first team All American by three organizations.  Sell was named a first team ABCA/Rawlings, Daktronics and NCBWA All American.  He was also named the ABCA/Rawlings, Daktronics and NCBWA Atlantic Region Player of the Year in addition to being named to all three regional teams.  Nick was also named the ECAC Division II Player of the Year as well as an ECAC Baseball All Star.  He was named the PSAC West Athlete of the Year as well as a first team All PSAC West selection.
This season, Sell led the Griffins and the PSAC in runs scored (65), hits (83) and runs batted in (92).  Nick also led the Griffins with a .444 batting average and 28 home runs, a new Seton Hill single season record.  He added 18 doubles, 4 triples and 10 stolen bases.  Nick also set new Seton Hill career records with a .398 batting average.  He also set new SHU records in home runs with 59, hits with 292, doubles with 59 and 242 RBI.  Sell led Division II in RBI and was second in slugging percentage (1.032) and home runs.  He was also second in total bases with 193.
(Information courtesy of Seton Hill University Athletics)