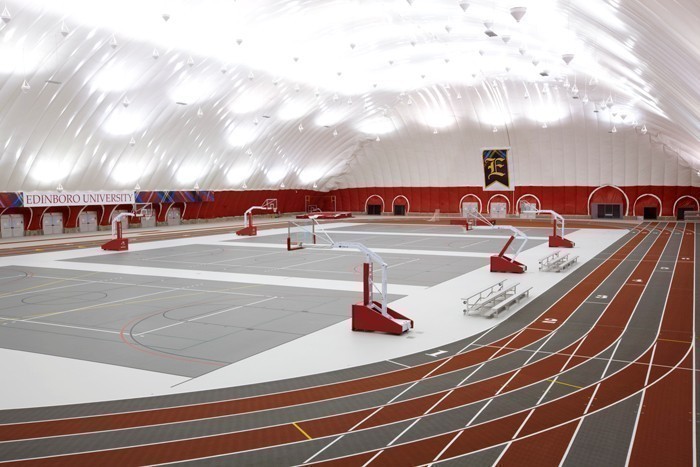 NA Indoor Track Competes At TSTCA Make Up Meet
The Tigers competed in the TSTCA Meet #2 make up meet on Friday at Edinboro University. Several NA athletes placed in multiple events. 
Casey Burton scorched around the track winning the 60m Dash and placing second in the 200m Dash.  She also long jumped with a second place leap and was a leg of the 4x200m Relay finishing fourth that day, along with teammates Rachel Giger, Bailee Miara and Emily Naughton.  Donovan Rice sprinted to a seventh place finish in the 200m Dash and second in the 60m Hurdles.  Jono Pelusi raced to an eighth place finish in the 200m Dash and later in the evening secured fifth place in the Pole Vault.  Ayden Owens had a PR performance in several events as he won the 200m Dash, placed second in the High Jump, seventh in the Shot Put, and finished the night in fourth place in the Pole Vault. 
NA's pole vaulters Vittoria LaRosa and Yulia Yatsenko vaulted to fourth and sixth place, respectively.  In the 3000m Run Dan McGoey raced to a fourth place finish and close behind was teammate Ethan James placing seventh overall.  And placing in the Shot Put event for the second meet in a row, Connor Ditka was able to capture a fifth place finish.     
NATF will return to Edinboro University on February 10 to compete in the third TSTCA meet this season.