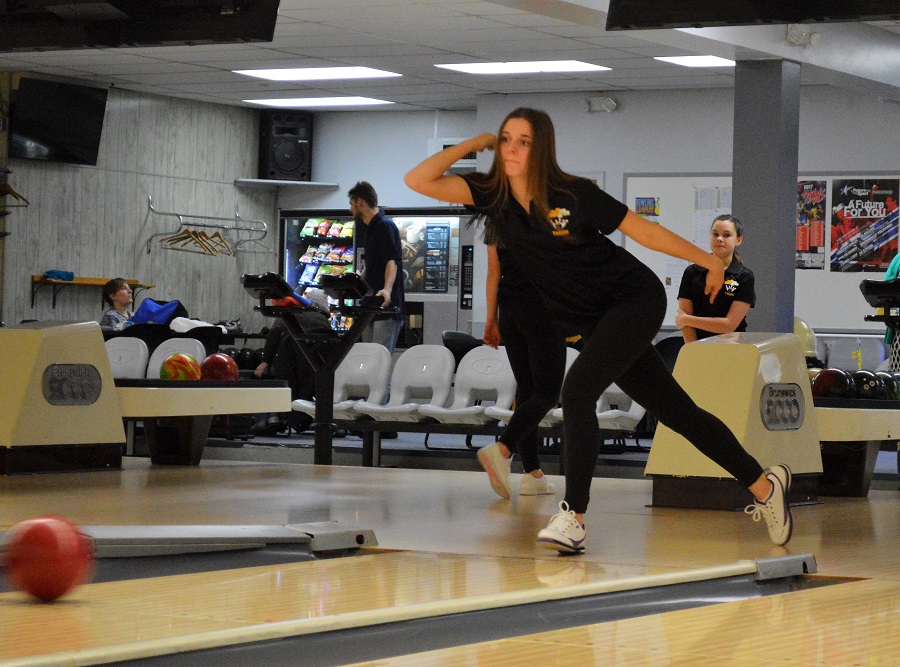 NA Knocks Out Knoch With Sweep
The final bell has been rung to close out the regular season. But before the dust settled, the North Allegheny Tigers were able to land the 1-2 punch knocking out both the boys and girls teams from Knoch High School. The Knights didn't stand a chance and raised the white flag as the NA Boys' team earned all seven match points.
The Tigers finished the regular season with 8 wins and 2 losses, qualifying for extended play in the WPIBL Team Championships. They will be traveling to Nesbit's Lanes in Plum to take on the best high school teams in Western PA.
Leading the Tigers were junior T.J. Robinson  with scores of 225, 209, 159 (613 series); sophomore Alex Cook with a 201; and freshman Steven Reybein with a 200.  A notable performance was also turned in by junior Matt Secen.
In two weeks, Robinson, Cook, Griffin McVay, and Mark Zahren will face off again with the best bowlers in the WPIBL Singles Tournament.
Meanwhile, the NA girls' team won 5-2 in a nail-biting finish over Knoch.  It all came down to the last ball, and the girls walked away victorious.  A great way to finish the regular season.  Senior Carly Kovalchik led the way with a 527 series, and a high game of 208.  Senior Allison Frank also had a strong performance with a 485 series and a high score of 188.  Newcomer Leah Colaizzi made an impression with a high game of 167.  Seniors Kovalchik and Frank qualified for the singles championships in two weeks.