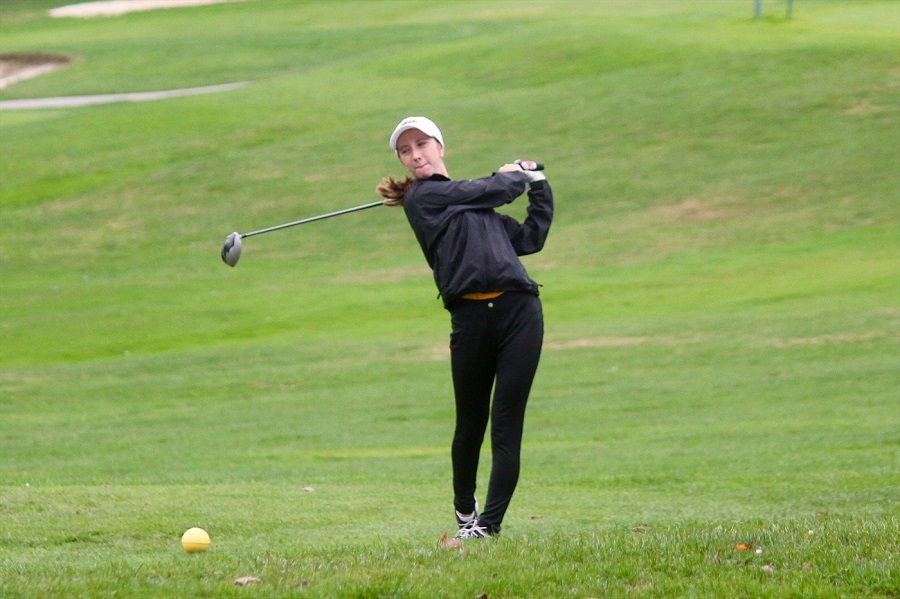 NA Lands Narrow Victory Over Moon
The North Allegheny girls' golf squad entered Friday's match with Moon looking for another comfortable victory. However, the NA Tigers found themselves down by a couple strokes to a Moon team in only its second year of existence. Christina Lewis, Esha Vaidya, Jordan Farrell and Olivia Schenk completed play with a 181 total, while Moon had turned in a total of 179. With golfers on both sides eagerly awaiting the final group scores, the tension was thick. First-year golfer Tina Li propelled North Allegheny to victory by carding a score of 54 to lower the Tigers total to 173 for another win.
Vaidya was the NA leader on this day with a team-best 39. Lewis and Farrell each shot 40's and Schenk tallied a 62. Moon was paced by Rihanna Firmstone with a 41.
North Allegheny moves to 8-0 overall following the non-section win. The Tigers will return to action against rival Shady Side Academy at the Fox Chapel Country Club on Wednesday.