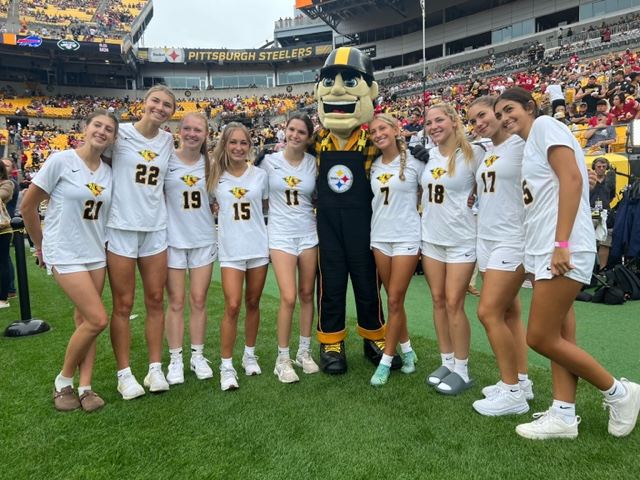 NA Participates In Showcase At Steelers Season Opener
The North Allegheny girls' flag football team participated in a showcase event at the Pittsburgh Steelers season opener on Sunday, Sept. 10, against the San Francisco 49ers.
The NA girls' flag football program faced off against Ellis School at halftime of Sunday's NFL game on the 50-yard line in front of the fans at Acrisure Stadium. The co-captains for each team, including North Allegheny's Ally Ruiz, walked onto the field with the Steelers captains for the pregame coin toss.
The Lady Tigers are coming off an impressive 2023 spring season with a 6-1 record in the Northern Division, losing only to Shaler (the 2022 Champs).