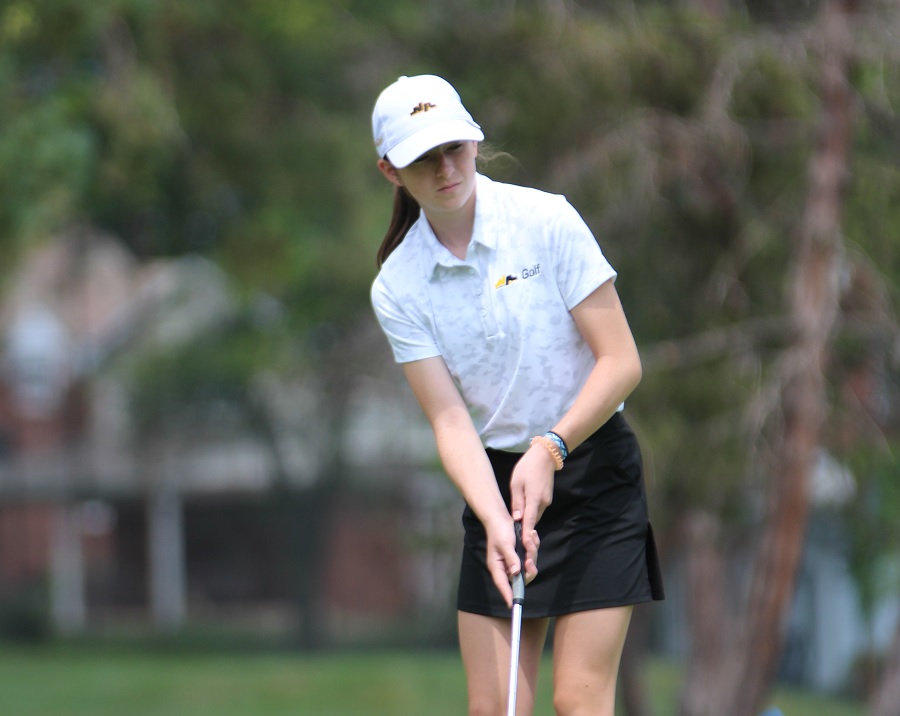 NA Tops Blackhawk in Section Opener
The North Allegheny girls' golf team continued its early season surge with a 185-220 victory over Blackhawk in the section opener on Thursday afternoon.
The Tigers were led by senior Katie Rose Rankin, who shot a 41. Junior Megan Manesiotis and senior Lauren Kardos each shot a 47. Junior Amber Roth added a 50 to round out the scoring for NA. Blackhawk was paced by Vanessa Matthew's score of 48.
North Allegheny improves to 6-0 overall and is 1-0 in section play. The Tigers will visit the Seneca Valley Raiders on Monday at 3:30 p.m.
Girls Golf Summary 8-18-22 vs. Blackhawk
Match Summary

NORTH ALLEGHENY- 185
BLACKHAWK - 220
NORTH ALLEGHENY
SCORE
BLACKHAWK
SCORE
Katie Rose Rankin
41
Mara Fowlow
62
Megan Manesiotis
47
Vanessa Matthew
48
Lauren Kardos
47
Abby Montgomery
65
Amber Roth
50
Amelia Buffalini
51
TOTAL
185
220
Kayli Dings
52
Katie Black
59
Kate Gilliland
52
Megan Gross
57
Niyati Cannabilla
51