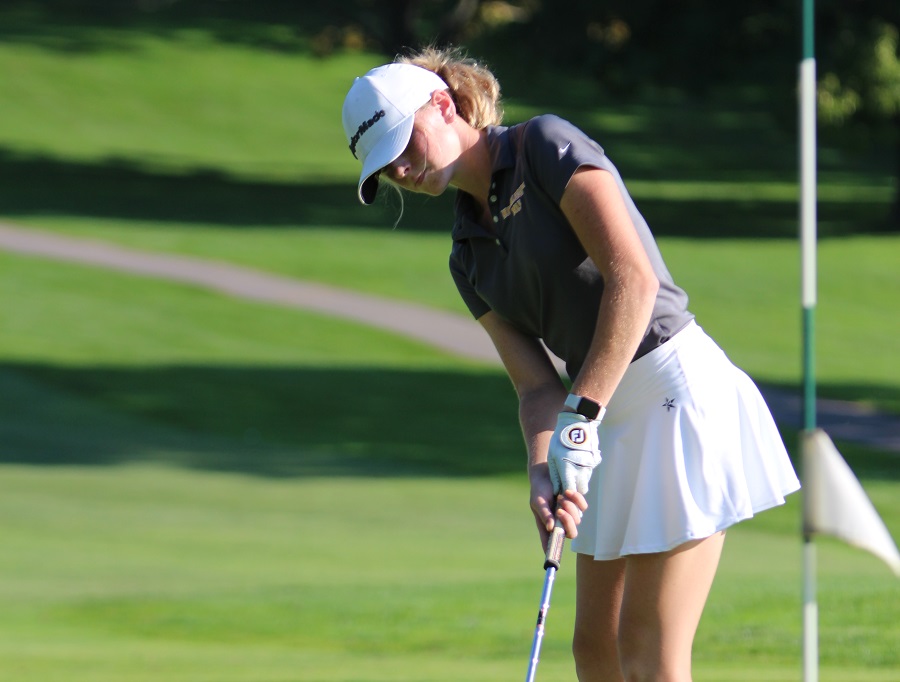 NA's Section Winning Streak Snapped By Seneca Valley
North Allegheny's 12-match section winning streak was snapped on Tuesday afternoon by Seneca Valley, 164-168. The loss was the first in section play for the Tigers since a narrow 180-182 defeat to the Raiders on Sept. 17, 2020.
NA received outstanding performances from senior Katie Rose Rankin and freshman Kayli Dings, who each shot a 40 at Seneca Valley's Strawberry Ridge Golf Course. Junior Megan Manesiotis added a 42 and senior Kate Gilliland followed with a 46. Junior Amber Roth rounded out the scorecard with a 48. It took a record-breaking performance by Seneca Valley to end NA's section winning streak. Leading the way for the Raiders was led by Lihini Ranaweera with a clubhouse best 33. The Raiders' score of 164 was the best in their program's history.
North Allegheny falls to 6-1 overall and 1-1 in section play. The Tigers look to rebound on Thursday with a home matchup against Moon. Tee time is set for 3:30 p.m.
Girls Golf Summary 8-23-22 vs. Seneca Valley
Match Summary

SENECA VALLEY - 164
NORTH ALLEGHENY- 168
NORTH ALLEGHENY
SCORE
SENECA VALLEY
SCORE
Katie Rose Rankin
40
Lihini Ranaweera
33
Kayli Dings
40
Madison Sharek
40
Megan Manesiotis
42
Sarah McCullough
49
Kate Gilliland
46
Maddie Bryom
53*
Amber Roth
48*
Anna Johnson
42
TOTAL
168
164