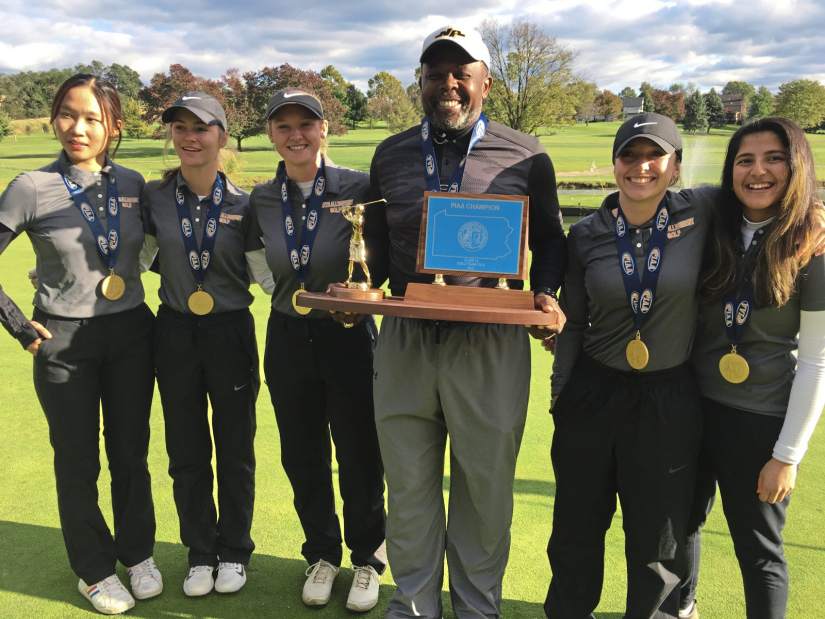 North Allegheny Secures 3rd PIAA Crown In 4 Seasons
The North Allegheny girls' golf team won its third PIAA Class AAA title in the last four years with a team score of 243 at the state championship in York, PA on Wednesday afternoon. The Tigers finished four strokes ahead of second-place Downingtown East.
PIAA individual champion Caroline Wrigley led the Tigers by shooting a 2-under par 70. Juniors Esha Vaidya and Bella Walter shot an 86 and 87, respectively. Senior Christina Lewis carded an 88 and junior Christina Zhou checked in with a 91.
North Allegheny concludes the 2018 season with a fourth straight WPIAL title and third PIAA crown in that span, also winning a state title in 2015 and 2017. Congratulations to the NA girls' golf team and head coach Mike Hambrick for their achievements this season.
(Photo courtesy of Paul Schofield and Trib HSSN.)