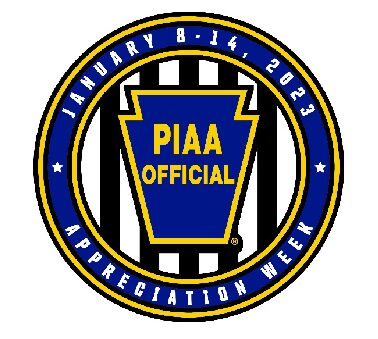 Officials Appreciation Week
In an effort to recognize the importance of officials in the Commonwealth, the Pennsylvania Interscholastic Athletic Association (PIAA) and North Allegheny Athletics will dedicate an entire week to appreciate the services of PIAA registered sports officials. The recognition period for all PIAA winter sports officials begins on Sunday, January 8 through Saturday, January 14, 2023.
Registered officials play a key role within the PIAA sports program. Those considering becoming a PIAA official should go to www.piaa.org/officials for more information. You must be 16 years old or older to become a registered official.
The PIAA is requesting the assistance of administrators, coaches, and players at its' member schools to highlight the efforts of officials during its' Appreciation Week. North Allegheny will be recognizing officials at their home games this week:
Monday, January 9
Ingomar Boys Basketball vs. Chartiers Valley – 3:30 pm
Ice Hockey vs. Peters Township  – 9pm
Tuesday, January 10
Marshall Girls Basketball vs. North Hills – 3:30pm
Ingomar Girls Basketball vs. Fox Chapel – 3:30pm
Carson Girls Basketball vs. Butler – 3:30pm
Girls/Boys Basketball Doubleheader vs. Butler – 6/8pm
Thursday, January 12
Marshall Boys Basketball vs. Woodland Hills – 3:30pm
Ingomar vs. Carson (Boys Basketball) – 3:30pm
Gymnastics vs. Baldwin and Thomas Jefferson – 7pm
Friday, January 13
Freshman Boys Basketball vs. Mars – 3:30pm
Marshall Boys Basketball vs. Chartiers Valley – 3:30pm
PIAA Officials Recruiting Video