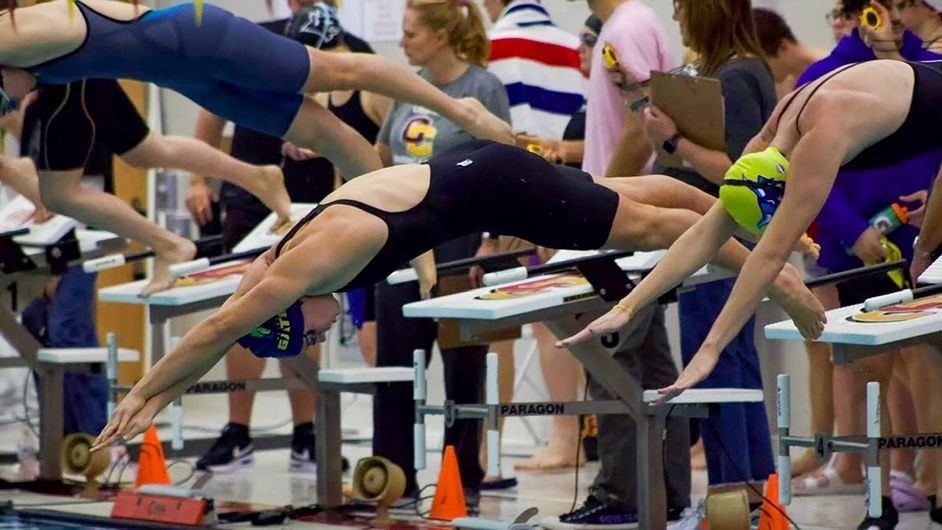 Olivia Kraus Breaks Her Own Record In 50-Free At Allegheny College
OBERLIN, Ohio — The Allegheny College women's swimming and diving team finished sixth out of 12 teams at the Oberlin College Midseason Invite, a three-day event hosted by the Yeowomen from Thursday through Saturday.
The highlight of the invitational occurred on the opening day when third-year swimmer Olivia Kraus (Pittsburgh, Pa./North Allegheny) twice broke her own school record in the 50-yard freestyle sprint. In the prelims, Kraus became the first Gator to break 24 seconds with a time of 23.70, and she bested that mark by five-hundredths of a second to win the finals in 23.65. Kraus' previous record in the 50-yard freestyle, which she set last season, was 24.07 seconds.
Kraus' new record wasn't her only noteworthy performance. She also took first place in the 100-yard butterfly and the 100-yard freestyle races, and was part of the first-place 200-yard medley relay team with Ariana Clark (Freeport, Pa./Freeport), Josephine Reiter (Pittsburgh, Pa./CAPA), and Maggie Baham (Glen Allen, Va./Glen Allen).
(Photo and press release courtesy of Allegheny College Athletics).