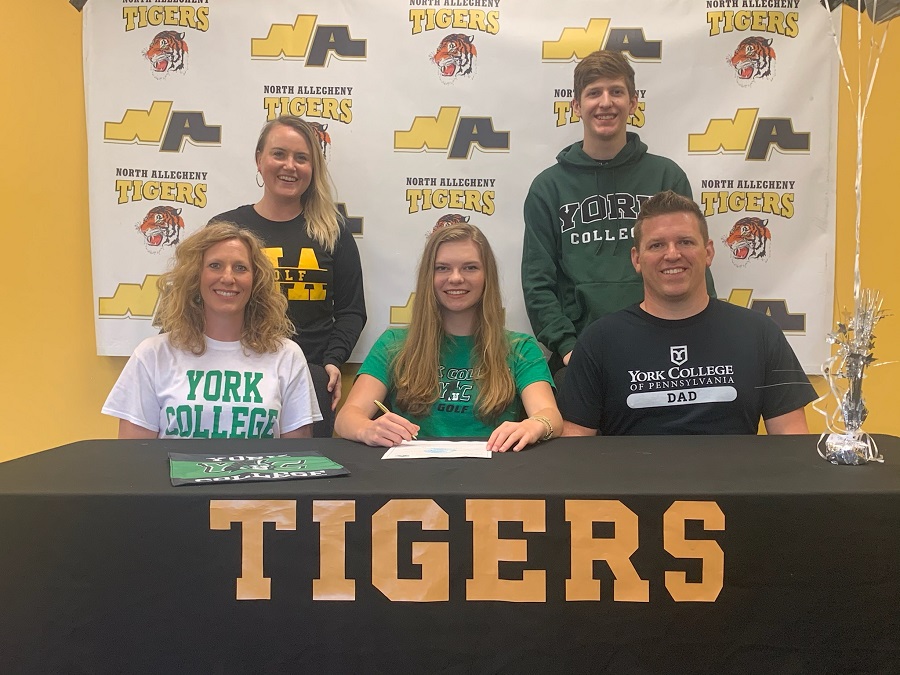 Olivia Schenk Signs Letter of Intent With York College
North Allegheny senior Olivia Schenk signed her letter of intent on Thursday to continue her golf and academic career at York College.
At York College, Schenk will join a premier women's golf program in the Middle Atlantic Conference, an NCAA Division III conference based in Annville, PA. This past fall, York earned a seventh regular season MAC Conference title with a perfect 7-0 record. The Spartans begin their quest for their first MAC Conference title on May 1.
As a senior, Schenk helped North Allegheny to a winning 6-5 record during the 2020 fall season. A multi-sport athlete, Schenk was also a member of the 2021 WPIAL and PIAA championship girls' swimming team at North Allegheny.
Schenk will major in Nursing at York College. She is pictured above with her parents, Michele and Jeremy Schenk, her brother, Will Schenk, and North Allegheny head coach Samantha Schoenfeld.