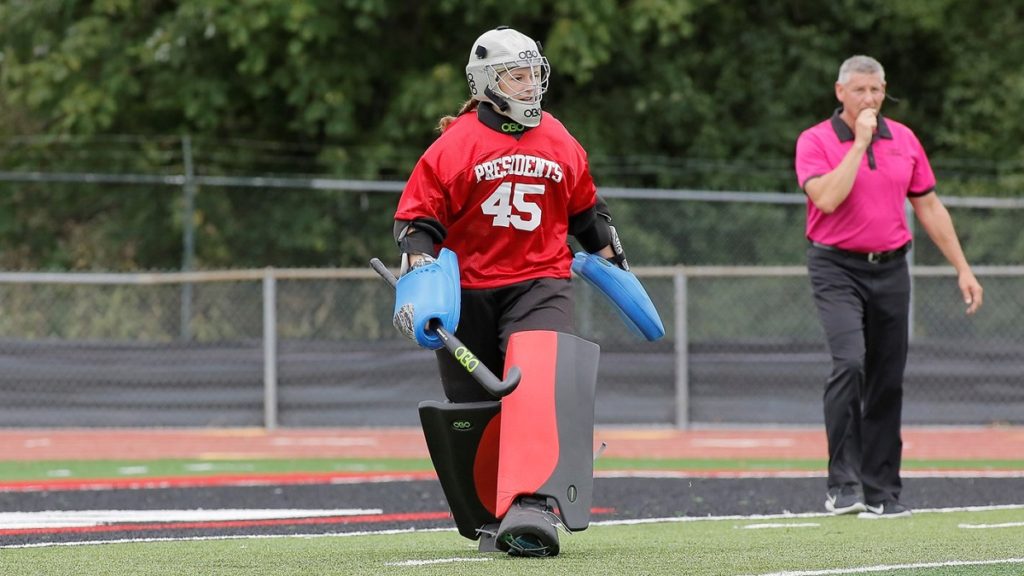 Rena Israel Named 1st-Team All-Empire 8 Conference
Former North Allegheny field hockey player Rena Israel has been named to the all-conference team in the Empire 8 Conference (NCAA D-III). Israel, a sophomore goalie at W&J, garnered first-team laurels in the Empire 8. She was also named the conference's Defensive Player of the Week three times during the course of the 2018 season.
Israel helped the nationally-ranked Presidents to 14 shutouts on the season en route to a conference title and berth in the NCAA playoffs. On the season, Israel recorded a 16-2 record in net, made 50 saves and posted a .909 save percentage.
For more on the Empire 8 all-conference teams, click here.
Israel and the W&J field hockey team reached the second round of the NCAA tournament before bowing out in a hard-fought loss to Salisbury, 1-0, in overtime. Israel collected eight saves in the contest, two shy of her single-game career high.