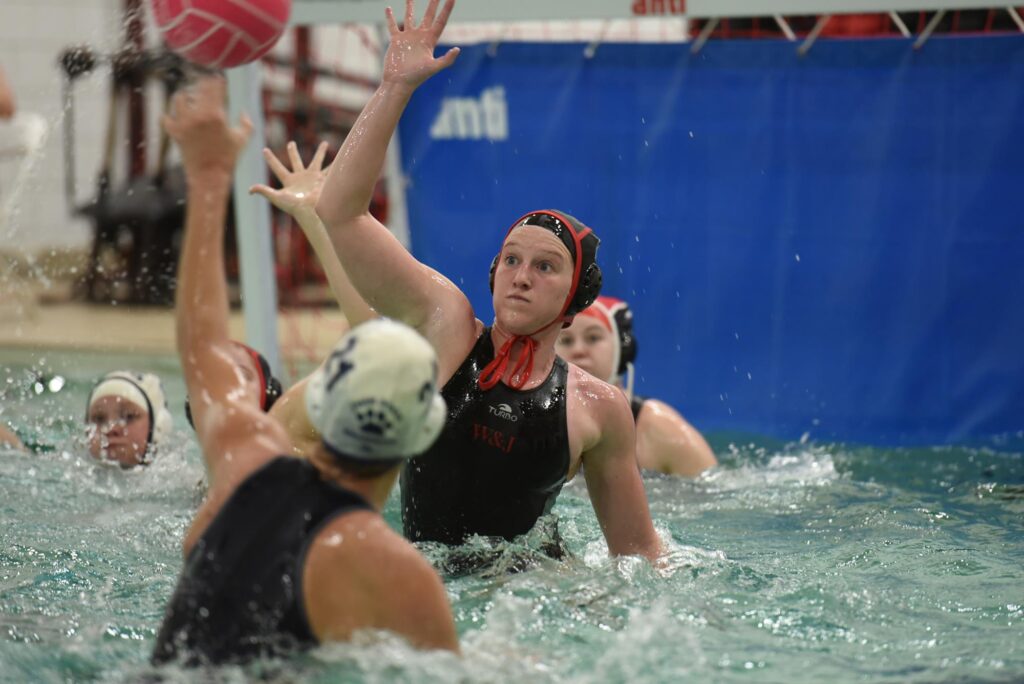 Ryley McClellan Caps Career At W&J With All-America Honors
Former North Allegheny water polo standout, Ryley McClellan capped her collegiate career at Washington & Jefferson by earning a spot on the 2023 Women's Water Polo Division III All-America Team, as announced by the Association of Collegiate Water Polo Coaches.
The ACWPC All-America teams are selected based on nominations and voting by the head coaches of each varsity program.
McClellan was recognized as an Honorable Mention selection. McClellan was a catalyst for the Presidents' over the past four seasons. W&J finished with an 11-10 overall record in 2023.
She helped the Presidents put together a 7-1 record in CWPA East Division play, which tied Connecticut College for the top record during the regular season.
The Presidents upended the Camels in CWPA East play on March 18. McClellan finished with five goals during that victory.
McClellan totaled a team-high 73 goals during the campaign. She produced hat tricks in 14 of the 21 games this past season. McClellan scored a season-high six goals twice and added five-goal efforts on three other occasions. McClellan has secured All-America honors in each of the past two seasons.
(Photo and press release courtesy of W&J College Athletics).